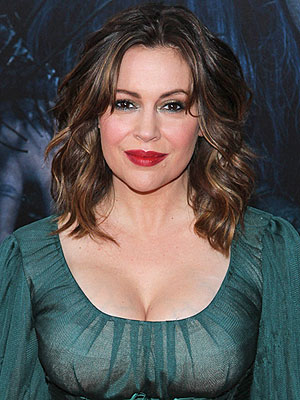 Rob Kim/Getty
Alyssa Milano's pot of liquid gold is running dry.
The actress found Heathrow Airport in London less than charming when her bottles of breast milk were confiscated while she passed through security.
Nine hours after admitting that pumping on a plane was "difficult," the actress — mom to daughter Elizabella Dylan, 7 months, and son Milo Thomas, 3½ — took to Twitter again to express her upset when her hard work did not pay off.
"@HeathrowAirport just took my pumped breast milk away. 10 ounces. Gone. Not okay," Milano, 42, Tweeted.
"They said they would let the pumped milk through if I had the baby with me. Why would I need to pump if I had the baby with me????"