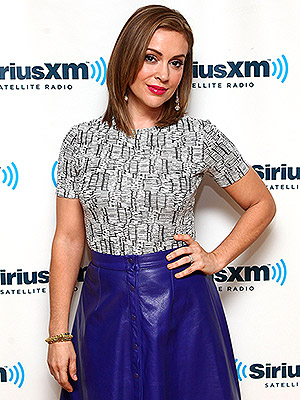 Taylor Hill/Getty
Alyssa Milano isn't letting anyone get her down about breastfeeding in public.
The actress often shares photos of herself breastfeeding on social media and has been a vocal advocate for nursing mothers. On Wednesday's The Wendy Williams show, Milano, 43, found herself at odds with the show's host, who has a different philosophy.
"I don't need to see that," said Wendy Williams, saying if it were her, she would go breastfeed her baby in the car.
Milano pressed Williams on the issue, asking why it was fine to show a picture of Miley Cyrus in a scantily clad outfit but not of a woman nursing.