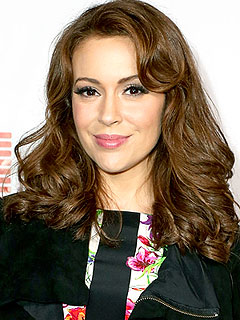 Rachel Murry/Getty
Motherhood seems right up Alyssa Milano's alley.
"I'm just content in this part of my life. I have no reason to not be happy. Things are good," the Mistresses star, 40, told PEOPLE on Thursday.
"I love being Milo's mom. I've strived to try to find some sort of balance between motherhood and work, and I think now I'm on the right track with that, which is great. It's hard not to be happy when I feel fulfilled."
Milano's 2-year-old toddler is "into everything right now," she explains, adding, "There's always something new. I got him a drum set for his second birthday. He's been drumming away, which has been really fun to watch. I'm just encouraging everything."
But Milo's milestones are bittersweet for the actress.