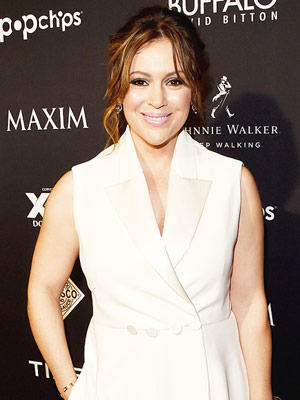 Jason Merritt/Getty
Alyssa Milano has been "overwhelmed" by the support she received after Tweeting her disappointment that her breastmilk was confiscated at Heathrow Airport for not complying with security measures.
"I don't think I necessarily thought that it would create such an uproar," the actress, 42, told PEOPLE on Thursday while speaking about her work with UNICEF's Mother's Day MOMents Fund, which provides gifts for mothers and children in need.
"I think that it just struck a chord and people ran with it," Milano explains.
"I think that breastfeeding moms feel like what they do needs to be hidden, or not feel like they're getting the appreciation that comes along with being a breastfeeding mom, and it meant something that someone was being vocal."