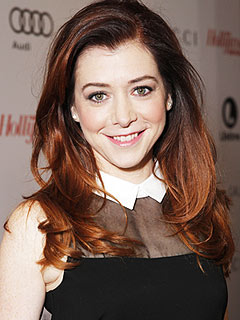 Todd Williamson/Invision for The Hollywood Reporter
With two children and a role on a hit TV show, How I Met Your Mother star Alyson Hannigan certainly has a full plate these days.
Thankfully, her 18-month-old daughter Keeva Jane is willing to carry the load — literally.
"She's sort of a perfectionist," Hannigan told PEOPLE at The Hollywood Reporter's Women in Entertainment Breakfast on Wednesday.
"The other day, the three of us were going outside after a snack, and I said, 'Where's Keeva?' I went back and she was taking her plate from her little table and trying to put it on the counter, which she couldn't reach!"