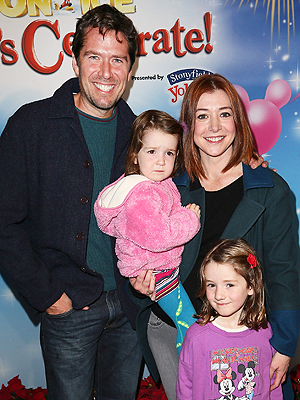 David Livingston/Getty
Ah, sisters. So much love … and so much drama!
Alyson Hannigan says her girls Satyana Marie, 6, and Keeva Jane, 3, are total buddies. Well, except for the occasional standoffs.
"They are so lovely, they are such great friends and they love each other so much," the How I Met Your Mother actress, 41, tells PEOPLE. "Obviously they have their moments where they need space or a nap. But they really are just such good friends and they're so funny."
Recently, though, they had a video-worthy moment.
"There was an argument going on that was so cute I had to record it," Hannigan recalls. "It started with Saty wanting to play with Keeva, and Keeva wanted to have some alone playtime. And it got to a point where they're both crying, and Saty is like, 'But I want to play with you!' And Keeva's like, 'But I want alone time!' And it was just such a cute argument that I'm like, I've got to record this because they need to see it in 10 years."