When it comes to keeping her first child active, Olympian Alysia Montaño is off to a running start.
On Thursday, the former University of California track star, 28, ran the 800-meter race during the U.S. Track and Field Championships — at 8 months pregnant.
"I've been running throughout my pregnancy and I felt really, really good during the whole process," Montaño told ESPN following her prenatal dash. "I just didn't want to get lapped and be the first person to get lapped in the 800."
Though the five-time national champion didn't beat her 2010 personal record of 1:57.34, the mom-to-be wasn't that far behind. While maintaining a steady pace and hauling an extra 30 pounds, she still managed to clock in at 2:32.13, with a roaring audience ovation to carry her to the finish line.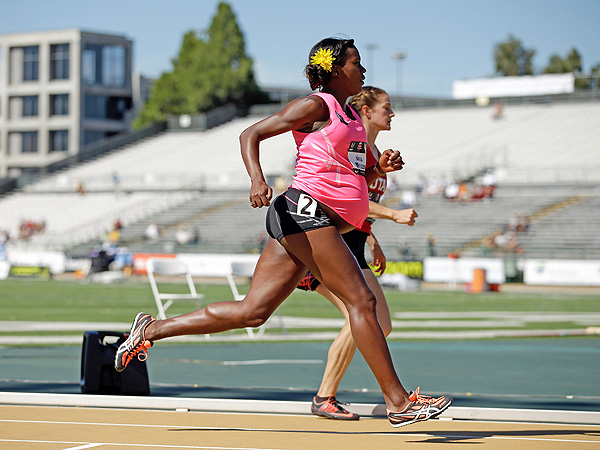 Ezra Shaw/Getty