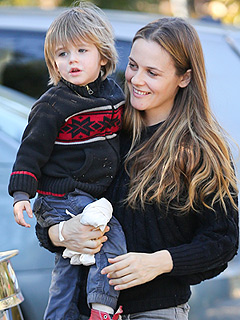 Ako/Splash News Online
Most mothers greatly anticipate—and then struggle with—getting their toddlers out of diapers. But for Alicia Silverstone and her son Bear, almost 3, the process was a much happier one.
The actress and author, whose second book, The Kind Mama, chronicles her pre and postnatal methods for raising healthy babies, utilized elimination communication: a technique in which parents, using cues from babies as young as newborns, help their children use the toilet from the start.
"Just like your baby tells you it needs to eat or it's tired, they tell you when they need to go to the bathroom," Silverstone tells PEOPLE. She started using the method with Bear when he was six months old.
Read More