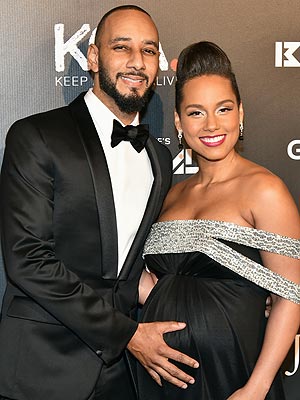 Theo Wargo/WireImage
The Keys-Dean family are clearly falling … for Genesis Ali!
Proud new mama Alicia Keys took to Instagram on Friday to share a sweet snapshot of the group gazing at the new addition, who was born in December.
"Blessings and love!!" the musician, 34, captioned the black-and-white picture.
While the "Girl on Fire" singer sported a turban and appliqué gown for the photo shoot, her main men — husband Swizz Beatz, the couple's son Egypt Daoud, 4, and 8-year-old Kasseem Jr., Beatz's son from a previous relationship — all looked dapper in matching tuxedos.
"The joy of joy is joy!! It's a boy," Keys announced on social media after her now 9-week-old son's arrival.