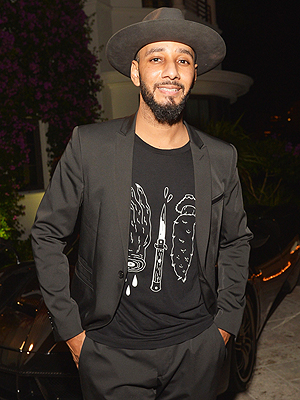 Gustavo Caballero/Getty
Despite his dual passions of music and fashion, Swizz Beatz doesn't believe he fully understood the meaning of life until he had children.
"When you grow up, you really don't comprehend a lot of things about life," the award-winning hip-hop recording artist, producer and fashion designer told PEOPLE at the VH1+ Scope Art Show at club Mansion on South Beach during Art Basel on Friday night.
"My baby and all of my kids are life itself," he continued. "They have changed me and are angels to the world."
Beatz, 36, and his musician wife Alicia Keys, 33, are now in the day-to-day countdown stage for the birth of their second child together, due at the end of this month.