Ali Larter is too blessed to be stressed.
The 39-year-old actress — and mother to 4½-year-old son Theodore Hayes and 5-month-old daughter Vivienne Margaret — is connected with her two children and loving life more than ever.
"My son is just a rambunctious, brilliant, funny dude and my daughter is a sweet, little angel and that's today," Larter told PEOPLE at the PopChips BBQ for the Fire Department of New York on Wednesday.
"Tomorrow, I'll probably have a terror and a daughter that cries all night, but today is good, so I'm celebrating today!"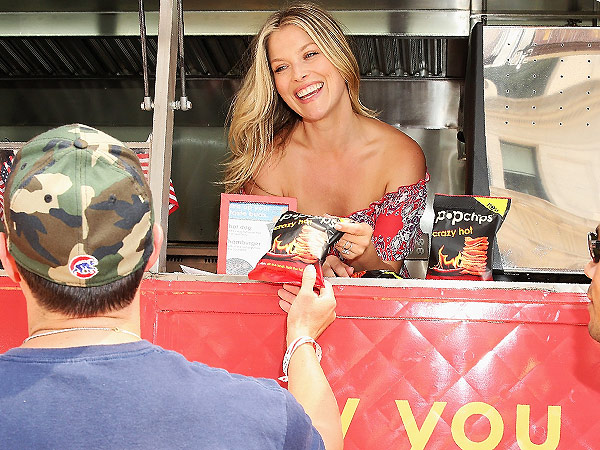 Cindy Ord/Getty