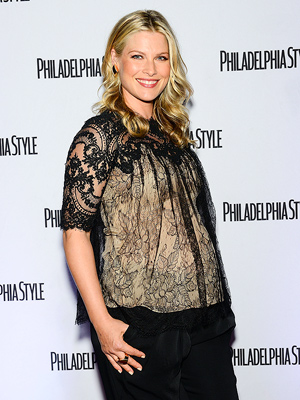 Lisa Lake/Getty
As the spokeswoman for Dole's new nutritious Garden Soup, Ali Larter is literally the poster child for healthy eating — but when it comes to pregnancy cravings, she's willing to break a few rules.
"I try to be healthy. I'll eat green, but a salad is not a meal for me when I'm pregnant," the Legends star, 38, tells PEOPLE.
Now that she's expecting her second child this winter, Larter has been rounding out her meals by catering to a few of her cravings.
"I have allowed myself to have some pasta and all I really want is bread slathered in cheese," the mom-to-be admits, adding pregnancy is "the one time" she eases up on her eating plan.
But besides the change in diet, the actress — who has yet to find out the sex of her baby on the way — says it's been a completely different experience than it was when she was expecting her son, 3½-year-old Theodore Hayes.