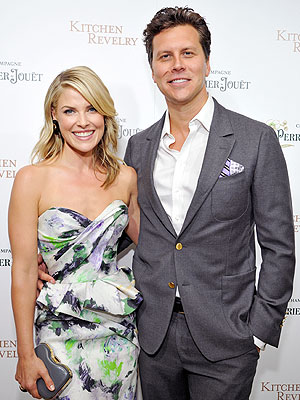 John Sciulli/Getty
It's a girl!
Ali Larter and Hayes MacArthur are parents for the second time after welcoming a daughter on Thursday, Jan. 15, the actress announced on her website Monday.
"We couldn't be more excited to share news of the arrival of Vivienne Margaret MacArthur," the Legends star wrote alongside a photo of the newborn snapped by Dad.
"She came bearing gifts for her brother: Batman sheets and lots of gummy bears!!! 7.5 lbs. of love."
Vivienne joins the couple's 4-year-old son, Theodore Hayes, at home.