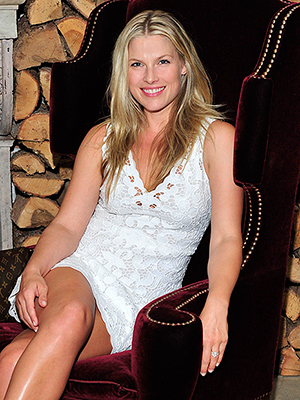 Michael Simon/StarTraks
Ali Larter says her life is "filled to the brim" now that she has two kids at home — who just happen to be polar opposites of each other.
The mom to son Theodore Hayes, 4½, and daughter Vivienne Margaret, 7 months, has enjoyed seeing the distinction between their personalities.
"It's amazing for me to see the difference between having a little girl and a little boy," the actress, 39, told PEOPLE on Friday while promoting her upcoming film, The Diabolical.
"My daughter is already so observant," she shares. "You can give her a book and she will just sit and really look through it and touch it and explore it, where my son was really like, 'Look at me, talk to me, play with me, give me your attention.' He is just a force of nature, and she's just like a sweet little angel and she asks for so little."