Thanks for welcoming celebrity blogger Ali Landry!
A former Miss USA, the model and actress, 39, most recently starred in and executive produced Hollywood Girls Night on TV Guide Network.
Landry is also the founder of Spokesmoms, a product review platform for mothers, and is a supporter of SafeKids.org, which works to prevent childhood injuries.
Married to director Alejandro Monteverde since April 2006, the couple are parents to 5-year-old daughter Estela Ines and 11-month-old son Marcelo Alejandro.
You can find Landry on Facebook and on Twitter @alilandry.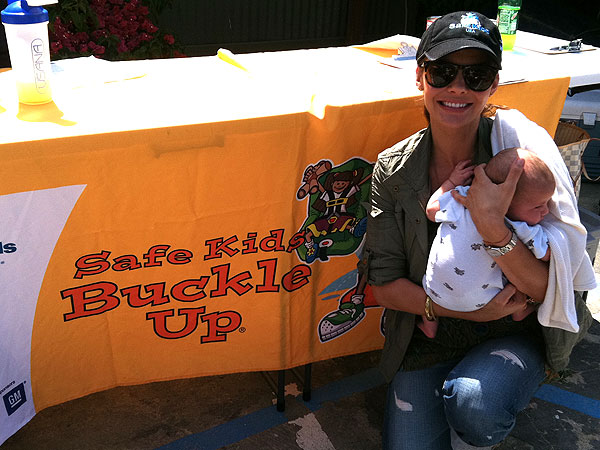 With Marcelo at a Safe Kids event – Courtesy Ali Landry