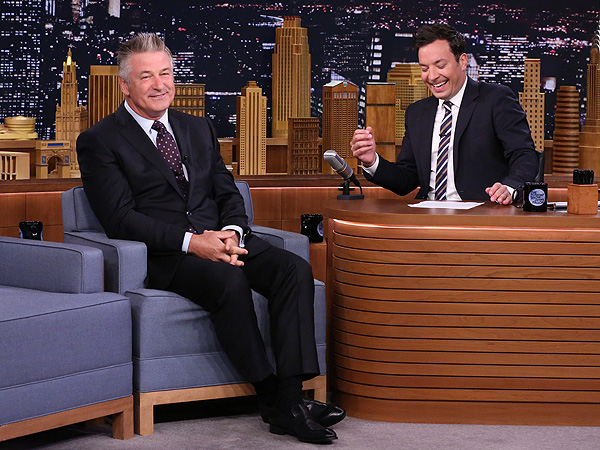 Andrew Lipovsky/NBC/Getty
Alec Baldwin may be a seasoned father of three (with another son on the way!), but the actor is still completely captivated by the signature smell of a baby.
During a Thursday appearance on The Tonight Show, Baldwin — dad to son Rafael Thomas, 14 months, daughter Carmen Gabriela, 3, as well as 20-year-old daughter Ireland — admitted he can't stop himself from constantly sniffing his youngest.
"You know what huffing is, right? It's not a pleasant thing — people who huff chemicals?" the former 30 Rock star, 58, asked Jimmy Fallon.
"Now I huff my son. I take his body and I go … " he says, inhaling loudly.
Jokes Baldwin, who is expecting another son with wife Hilaria "any day now," "And the bad part is — like when you huff chemicals — then I black out on the sidewalk. I pass out."