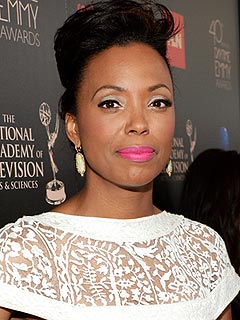 Michael Buckner/Wireimage
Aisha Tyler had tears in her eyes as she shared her struggle with infertility on The Talk on Tuesday.
In a candid confession as part of the show's weeklong "Big Secrets" segment, the co-host was emotional as she talked about undergoing IVF to try to conceive a child with her husband of 21 years, Jeff Tietjens, after she joined the show in 2011.
"We went through the process. There are all these shots, they make your body crazy, they make you emotional, they hurt. I was getting shots every day. I wasn't telling you guys — my husband and I were going through this at home together. He hated giving me the shots, he probably cried more than I did," Tyler, 42, told her co-hosts.
"After going through a lot of procedures and spending a lot of money … the doctor said, 'Look, based on what we're seeing here, I just don't think this is going to happen for you.'"
Read More