Luke Bryan's Fame Doesn't Give Him 'Cool' Points with His Kids: 'It Doesn't Faze Them'
Over the weekend, Luke Bryan played to about 30,000 people in the middle of the Las Vegas Strip. If you think his children are impressed, well, think again.
"It's fun having my boys at the age where if they're in my truck, I can play them a new song and see if they like it and see what they think about their dad's newest songs," he told PEOPLE on Sunday.
His kids — Thomas "Bo" Boyer, 8, and Tatum "Tate" Christopher, 6 — don't necessarily have a favorite song that their dad sings, but they do have favorite activities.
Still, they understand that a lot people really like their dad, as evidenced by the massive crowd gathered to see him at the Route 91 Harvest Festival in Sin City.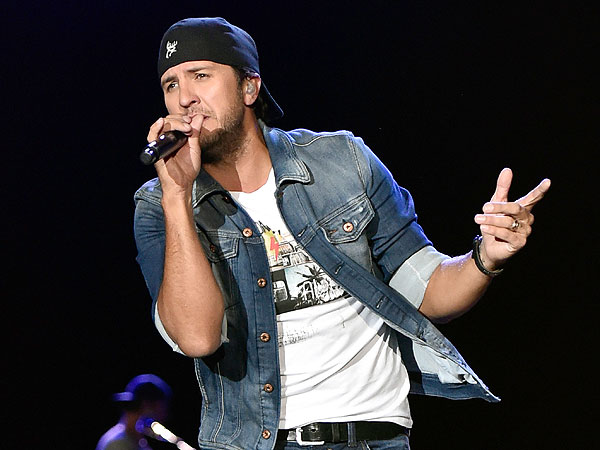 David Becker/Getty
Want all the latest pregnancy and birth announcements, plus celebrity mom blogs? Click here to get those and more in the PEOPLE Babies newsletter.
"It's all they've ever known. Ever since they've been born, I've been in this role as a country singer," he says. "They understand that their dad is a famous person and they understand that when we're out in public some people are going to want to take pictures or get an autograph."

But the boys don't care how many people perceive Bryan as "cool" — he's still just Dad to them.
"It doesn't faze them," Bryan says. "I wouldn't say it gives me any more cool points. As long as I can play with them in the yard or wrestle with them on the floor, that's pretty much all they're concerned with."
— Mark Gray