Gwen Stefani Talks Taking Kids on Tour – and FaceTiming with New Dad Adam Levine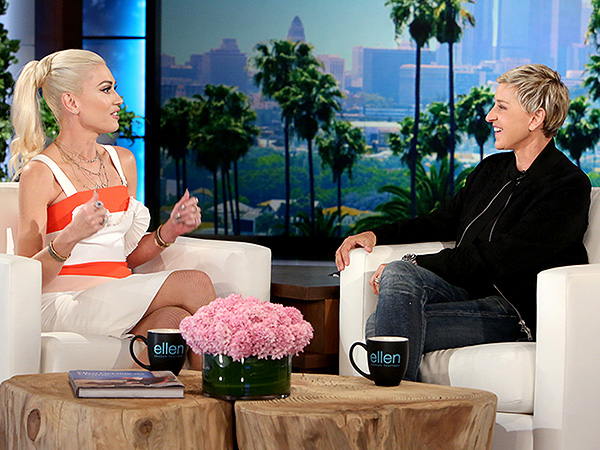 Michael Rozman/Warner Bros.
Gwen Stefani says touring with her kids was "magical" — but "exhausting."
In a Friday appearance on The Ellen DeGeneres Show, the mom of three discussed life on the road with her sons Kingston, 10, Zuma, 8, and 2½-year-old Apollo as she toured over the summer in support of her album This Is What the Truth Feels Like.
"They had the best time," she tells host Ellen DeGeneres. "Can you imagine three little boys on a [tour] bus after you do a show like, 'Get to bed!' … It's exhausting. But it was fun."
Want all the latest pregnancy and birth announcements, plus celebrity mom blogs? Click here to get those and more in the PEOPLE Babies newsletter.
The singer, 46, says her middle son especially took to tour life, becoming his mom's own personal roadie.
"Zuma was so into it … I have a quick change where I was changing costumes and stuff — he was working it," Stefani explains. "He had his flashlight, headphones; he walked me on and off the stage every single night. For two hours he worked back there — he was so into it."
And her boys aren't the only kids tugging at the singer's heart these days. Stefani tells DeGeneres that she and boyfriend Blake Shelton have been FaceTiming with fellow Voice coach Adam Levine, who welcomed his first child with wife Behati Prinsloo on Wednesday.
"She's so cute!" Stefani revealed of newborn Dusty Rose.
— Char Adams