Terrence Howard Reveals Inspiration Behind Son Hero's Name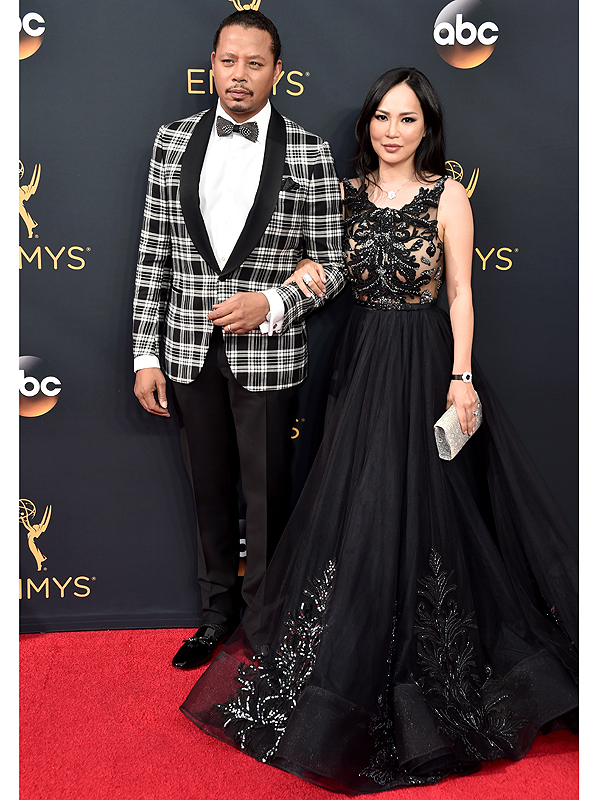 Alberto E. Rodriguez/Getty
Just over one month after welcoming son Hero, Terrence Howard and wife Mira Pak are opening up about the inspiration behind their child's unique name.
"We thought we were having a girl first," Pak told E! News Sunday on the Emmys red carpet, revealing that they decided to keep the name when their son was born.
But despite being surprised with a baby boy, Howard said the meaning behind the name Hero far surpasses gender.
"We wanted to give our children names that they can live up to," he explained.
Watch PEOPLE & EW Red Carpet Live Sunday night on PEOPLE.com and on People/Entertainment Weekly Network — available on streaming devices or at people.com/PEN.
While Hero is the second child for the couple, Howard has three children from a previous marriage: daughters Heaven and Aubrey, and son Hunter.
Howard said they decided to have another child so that their 16-month-old son Qirin can experience what it's like to be a big brother.
"We didn't want our son Qirin to be alone. We wanted to make another," he said. "Just to know that you can leave a really great mark on the world."
Howard announced Hero's birth on Twitter in August, posting a picture of Qirin holding his little brother.
Check out PEOPLE's full 2016 Emmy Awards coverage and complete winners list!
"Hero being held by Quirin," Howard, 47, tweeted next to a heart emoji.
Howard is attending the 2016 Primetime Awards in support of his Empire costar Taraji P. Henson, who is nominated for lead actress in a drama for her role in the series.
— Jodi Guglielmi