Alec Baldwin Shares Adorable Photo of Baby Leonardo's Tiny Footprint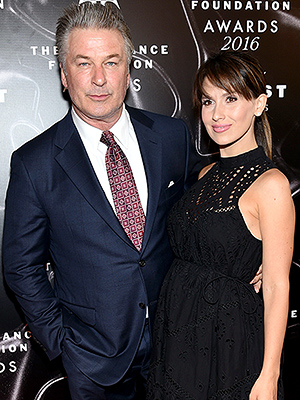 Evan Agostini/Invision/AP
Alec Baldwin is a newly-minted (and printed!) father of four.
Baldwin, 58, and his wife Hilaria Baldwin, 32, welcomed their third child together on Monday.
"We are so pleased to introduce you to our new baby, Leonardo Angel Charles Baldwin," Hilaria captioned an Instagram photo of her and her newborn son shortly after his birth. "It was such a special day bringing him into this world.
On Sunday, Alec shared his own Instagram of baby Leo's footprint stamped on his hand.
Leonardo was also welcomed by big sister Carmen Gabriela, 3, and 14-month old big brother Rafael Thomas, as well as Alec's daughter Ireland, 20.
Hilaria has taken to Instagram several times since Monday to share the family's joy. In one photo of Rafael and his new baby brother, the proud mom wrote, "My beauty boys."
She posted another solo shot of her swaddled newborn with the caption, "Leo Ángel" on Sunday.
RELATED VIDEO: Hilaria Baldwin Shows Off Her Baby Bump

In an interview with Jimmy Fallon three weeks ago, Baldwin talked about what it's like coming home to his growing family.

"I always joke that when I come home to my apartment in New York, there'll be like a pile of mail that belongs to all the rest of the people in the building, then there's a pile just for our house," he says, holding his hands up high. "Of like, diapers and butt cream and butt paste.
"[Hilaria] buys stuff for the kids by the container load," he adds, joking, "When you see ships at a port, that's just diapers and butt paste for my house."
–Blake Bakkila