How Audrina Patridge Got Through Her 'Scary' C-Section with the Help of Train's 'Soul Sister'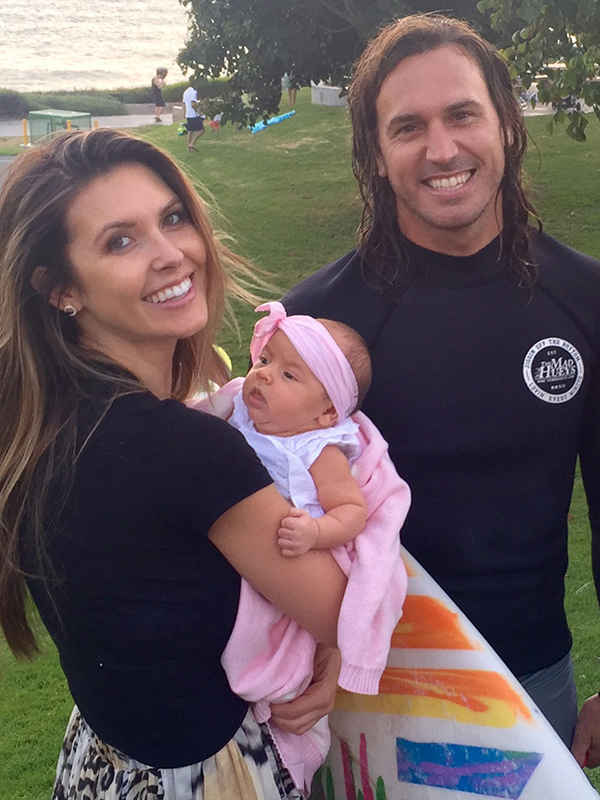 Audrina Patridge
No one ever said delivering a baby was easy, but Audrina Patridge had some musical accompaniment to make the process a little less stressful.
"I had the doctors turn up the music in the delivery room so I wouldn't focus on what was happening," Patridge tells PEOPLE exclusively in this week's issue. "I was kind of scared and Corey just kept talking to me."
The former star of The Hills delivered daughter Kirra Max by Cesarean section on June 24.
Fittingly, it was Train's "Hey Soul Sister" that was playing when baby Kirra made her entrance.
"I was scared to have a c-section. She was breech. I tried everything to get her to flip. I went to acupuncture, I floated in the pool, I did front flips, I did handstands, I did everything you could imagine and nothing worked. I waited until the very end of my pregnancy" Patridge, 31, admits of the process. "[My fiancé] Corey [Bohan] kept talking to me. And it wasn't bad at all!"
Want all the latest pregnancy and birth announcements, plus celebrity mom blogs? Click here to get those and more in the PEOPLE Babies newsletter.
And once the former reality star locked eyes on her baby girl, "It was instant," she says. "It was so natural."
Now, Patridge — who has a lifestyle blog, AudrinaPatridge.com — is relishing in every moment of life with 11-week-old Kirra.
"Every day I look at her and I can't believe she's mine," she says. "She's so cute, it melts my heart."
"Kirra is the happiest, most beautiful baby with a constant smile and lots of goo-ing and gaa-ing!" Patridge wrote on her blog in August. "She loves giving Corey and [me] the biggest smiles."
Though the work is worth it, Patridge also got real about the hardships of first-time motherhood in those first few weeks.
"If I'm being completely honest, the first month of no sleep, C-section recovery, unpacking, and getting back into the swing of things was pretty grueling," she admitted. "But, at the end of the day, all I had to do was take one look at Kirra and none of that mattered anymore."
For more from Audrina Patridge, pick up the latest issue of PEOPLE, on newsstands Friday.
— Aili Nahas