Oh Baby! Pregnant Blac Chyna Shows Off Bump and Lamborghini as Rob Kardashian Clears Instagram Again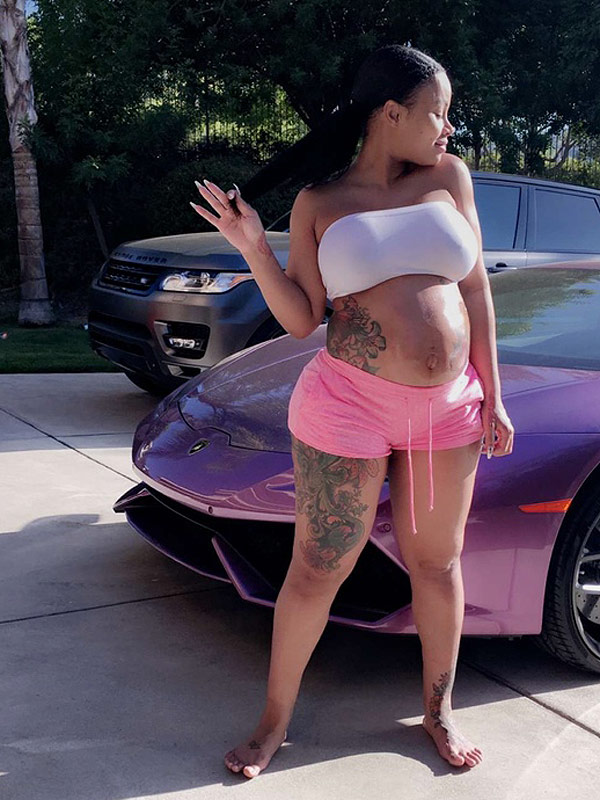 Blac Chyna Snapchat
Oh baby!
Blac Chyna took to Snapchat on Thursday to show off her growing baby bump and flashy ride.
The 28-year-old reality star looked unbothered, posing barefoot in a see-through white tube top and short pink shorts by her flashy purple Lamborghini.
Pulling the end of her ponytail back, the soon-to-be mom of two turned her head and kept her eyes closed — taking in the sun from the driveway of her Los Angeles home.
Want all the latest pregnancy and birth announcements, plus celebrity mom blogs? Click here to get those and more in the PEOPLE Babies newsletter.
While Chyna was showing off on Snapchat, fiancé Rob Kardashian was taking to another social media platform for a very different reason.
The 26-year-old sock mogul purged his Instagram account Thursday, deleting all of his photos and unfollowing all of his followers — including Chyna!
This isn't the first time Kardashian has done something like this. He previously wiped all of his accounts back in July. While the recluse reality star had been slowly sharing more since then, it appears he's gone back for another fresh start.
RELATED VIDEO: Rob Kardashian and Blac Chyna Can't Wait for You to See 'The  Real Us'

Perhaps viewers will get a better idea of Kardashian's social media habits on his new E! reality series Rob & Chyna, premiering Sept. 11.

The show follows the couple as they prepare to welcome their first child. The decision to expand their family was something the couple has been talking about for a while.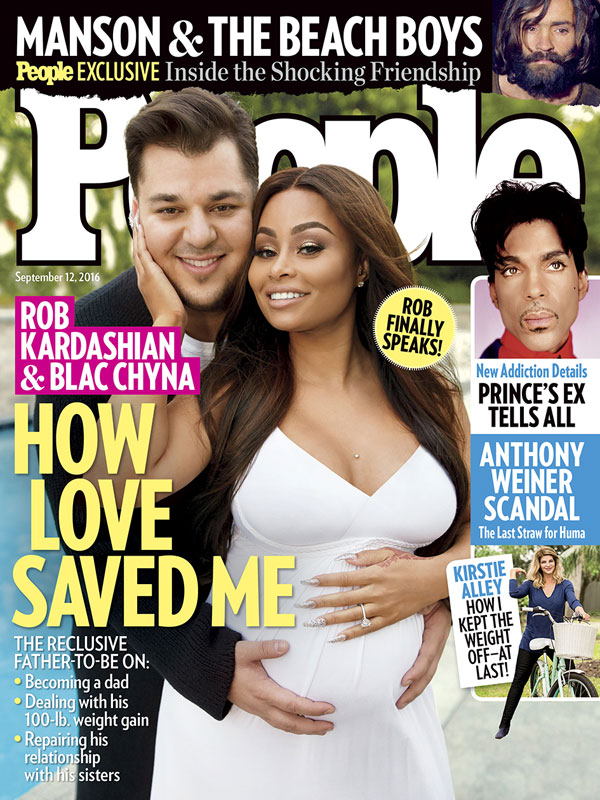 Ari Michelson
"We definitely discussed having kids," Chyna recently told PEOPLE. "Rob made it very clear that he wanted to have a baby. Babies, actually! He wants me to have, like, four."
"If I had found somebody at 19, I would have wanted the same thing then. But I never found anybody," Kardashian added. "Part of life is to build a family and have kids. And I thank God that we're able to. It's very exciting to me to be a first-time dad."
— Dave Quinn