Eva Mendes on Bouncing Back After Baby: 'If I Never Fit into My Original Jeans, It's Fine'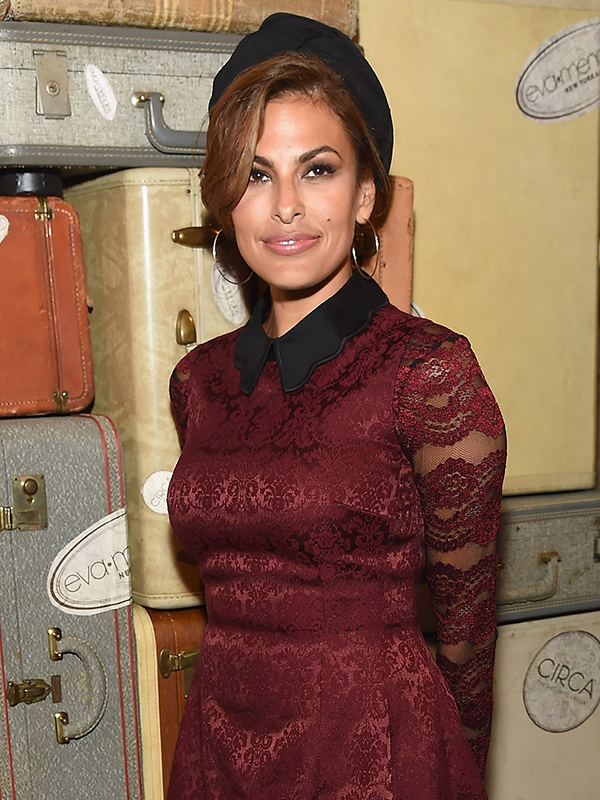 Gary Gershoff/WireImage
Eva Mendes couldn't be happier as a mom of two.
The actress opened up to Extra to talk about her life with her daughters Amada Lee, 4 months, and Esmeralda Amada, 2 on Monday, with partner of five years Ryan Gosling.
"They really are little angels," says Mendes, 42. "The baby's 4 months and she's just the best — she sleeps.
"It's amazing — it really is," she adds. "I'm in that mommy happy place."
Want all the latest pregnancy and birth announcements, plus celebrity mom blogs? Click here to get those and more in the PEOPLE Babies newsletter.
When asked about her secret to staying in shape, Mendes — who recently launched her New York and Company Eva Mendes Collection during New York Fashion Week — says she doesn't "put a lot of pressure" on herself.
"I try to take care of myself as far as eating right and things like that, but especially so soon after a baby, I'm like, 'It's okay, I don't need to fit into my jeans for a while, I'm all right,' " she says. "Maybe if I never fit into my original jeans, it's fine. It's all good."
Related Video: Eva Mendes on Having a Funeral and a Baby in the Same Week

The Fast 8 star recently told Latina magazine that her experiences right now in parenting her two girls directly following the passing of her brother are difficult and emotionally complex, but is "a really, really special time."
Mendes also shared how she now chooses projects based on the well being of her daughters.
"I think like such a mom now — big picture — as far as what I'm putting out there," she said. "Not only for my children, but for other children."
— Jen Juneau