Evanescence's Amy Lee Debuts 'Dream Too Much' Video 'Inspired' By 2-Year-Old Son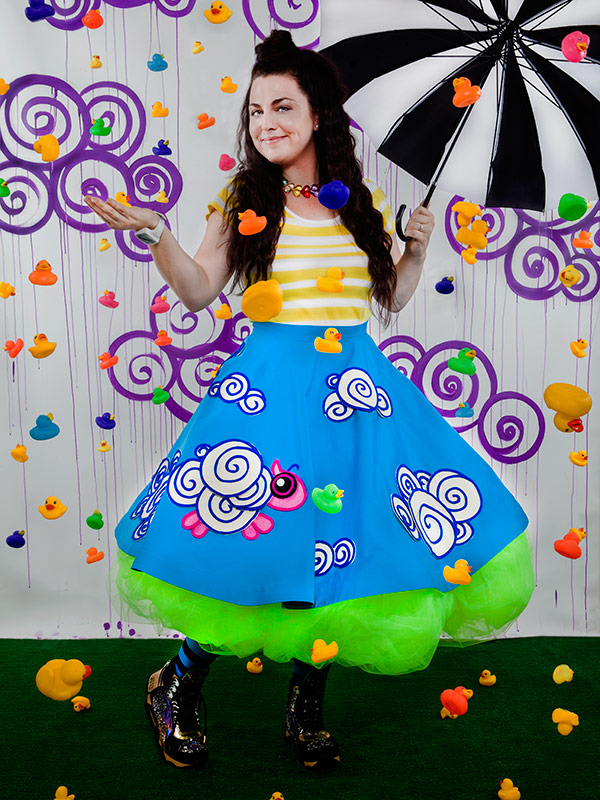 Drew Reynolds
Amy Leeis best known for her band Evanescence's dark, moody rock, but family life seems to have changed her tune.
The Grammy-winning singer will release Dream Too Much, a kids' and family album, later this month on Amazon. The 12-song set will include original tracks, as well as covers of classics (including the Beatles' "Hello Goodbye" and Ben E. King's "Stand By Me") and beloved children's ditties like "Rubber Duckie."
PEOPLE has an exclusive first look at the dreamy music video for the collection's title track, which Lee says was inspired by her 2-year-old son Jack Lion, whom she welcomed with husband Josh Hartzler in 2014.
"I was shocked by the huge emotion and the inspiration that came from having a child, and I am inspired by him all the time," Lee, 34, tells PEOPLE. "I just really wanted to make music again. And I thought when I had kids, I would want to do what I do less — I would just want to focus on being a mom and sort of retire. But I just don't feel that way! I feel so motivated. I have all these new feelings and thoughts and ideas to share."
Want all the latest pregnancy and birth announcements, plus celebrity mom blogs? Click here to get those and more in the PEOPLE Babies newsletter.
Indeed the "My Immortal" singer says her new perspective as a parent has influenced both her outlook on life and on her music, as well.
"I'm inspired by watching his mind open up. Every day, he experiences stuff for the first time, and it's so cool to go do that: just the joy on his face or the surprise or the fascination," says Lee.
Reliving life's simpler moments for the first time with her son informed the album, too.
"Seeing it through his eyes is exactly what inspired the record. So the original songs, they came from him, from his little mind," she says.

The singer admits the lyrics of "Dream Too Much" — e.g. "there's a monkey in the band" and "the muffins are all sleeping" — are "nonsense." But they too were inspired by her little boy.
"So much of it was about pleasing him and talking to him and communicating with him and making him happy: watching that bright smile on his face as we're talking about the same thing together," says Lee.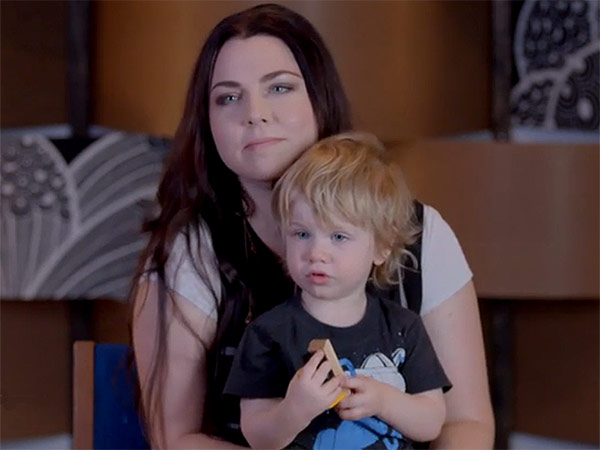 Amazon
And as it turns out, the entire album was a family affair, too. Lee decided to go into the recording studio with her radio deejay dad, John, as a 60th birthday gift to him. They originally planned to record some of their favorite songs from her youth — including Pure Prairie League's "Ami," after which she was named — but soon, they invited her uncle Tom, as well as her sisters Lori and Carrie, to join in the fun.
"We're all three-part harmony-ing it up and making up crazy parts and getting all choir nerd on it," Lee says of the familial collaboration.
"We were being a family, but also being able to work on a constructive project, which made for such a better time, actually. It's a different kind of thing that happens when you're working on something together. You get to shine, and everybody gets their moment. It's really powerful. And it really was, from the beginning, to make something for ourselves, and then we let it spiral out of control, and I'm so glad we did."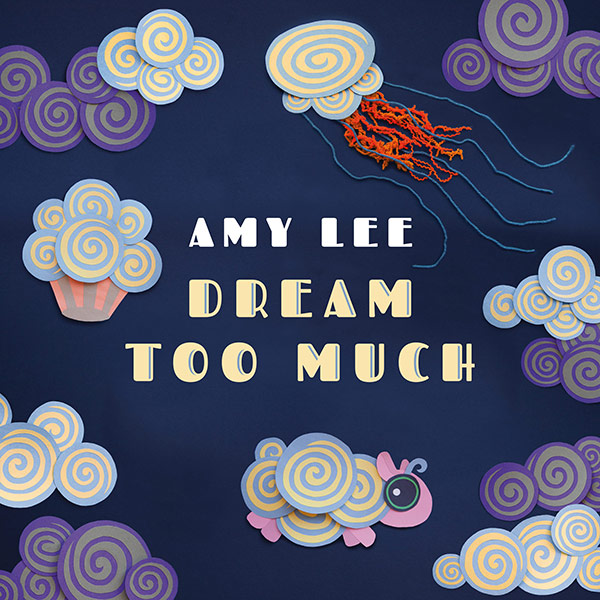 Courtesy Amazon
As for the colorful "Dream Too Much" video, Lee decided to tap into her longtime affinity for stop motion animation, enlisting a professional to bring her own drawings and artwork to life in the enchanting clip.
And Lee will pull a Beyoncé, making the entire collection a visual album, as whimsical videos are being produced to accompany each of the record's upbeat tracks.
As for Evanescence fans concerned their gothic queen has gone soft on them, fret not.
"If you look at my stage outfits from day one, I've been a rainbow cupcake all along," Lee says, laughing. "It's not that different. No eyeliner — that's different [this time]. To me, it's about the sound: The sound, obviously, is very different. It's definitely been in there all along. It's just that Evanescence is what took off. There's always been this other colorful side."
Dream Too Much, out exclusively on Amazon Sept. 30, is available for pre-order now.
Lee will hit the road with Evanescence for a month-long tour starting in October.
— Jeff Nelson