Arabella the Model! Ivanka Trump Shares Photo of Her Daughter Preparing for Her First Day of School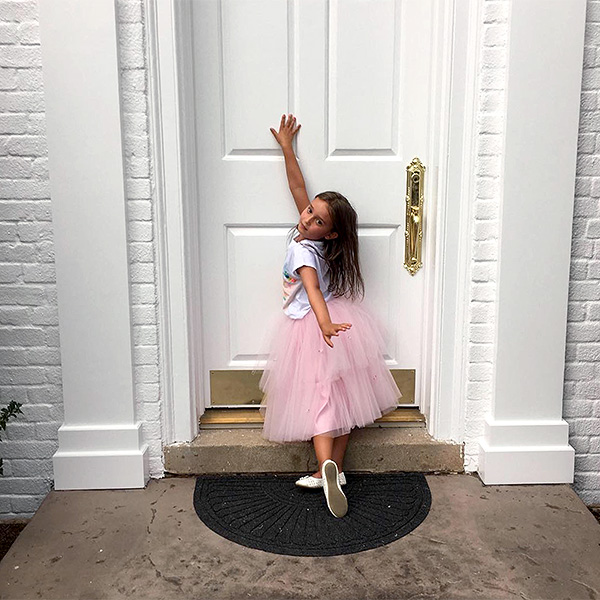 Source: Ivanka Trump/Instagram
The Kushners are getting ready for the new school year in style.
Ivanka Trump shared a photo of her 5-year-old Arabella Rose posing in a light pink tutu.
"Modeling potential first day of school outfits. (Soon I will need to break it to her that this will not comply with dress code.)," Trump, 33, said of her daughter's princess-inspired look on Sunday.
Want all the latest pregnancy and birth announcements, plus celebrity mom blogs? Click here to get those and more in the PEOPLE Babies newsletter.
On Saturday, the mom of three shared a sweet photo of her sons, soon-to-be 3-year-old Joseph Frederick Kushner and 6-month-old Theodore James.
"These two are ready for the long weekend!" Trump wrote in a photo of Joseph with his arm around his smiley little brother.
Trump has had an eventful summer spent with family and friends. She recently posted an adorable video of her giggling newborn, Theo.
And last month, the daughter of Republican presidential candidate Donald Trump was spotted cruising on a yacht in Croatia with her husband and friends.
— Blake Bakkila