Jamie Otis Opens Up About Baby She Lost: It's 'Crazy When It Happens to You … It Just Sucks'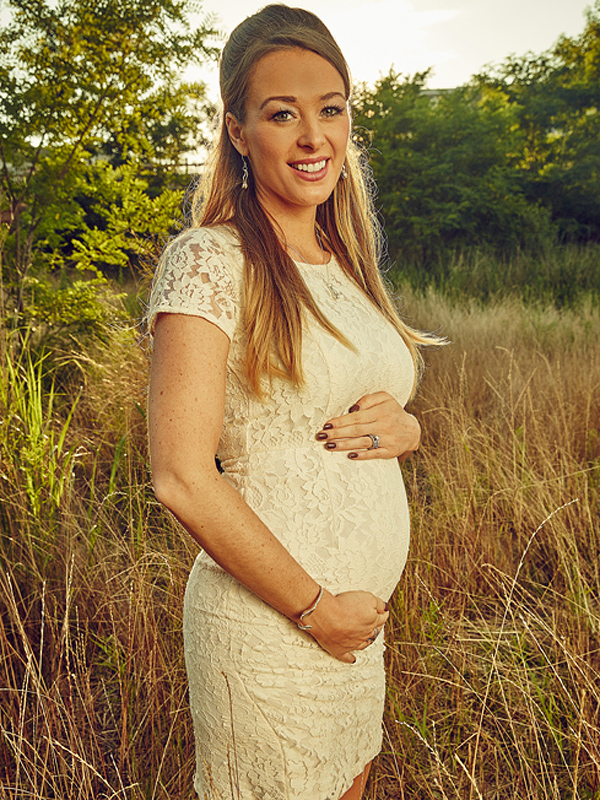 Karolina Wojtasik/A&E Networks
It's been almost two months since Married at First Sight's Jamie Otis and Doug Hehner lost their son four months into Otis' pregnancy.
And now, the reality star and author is opening up about some of the feelings she experienced after the heartbreaking tragedy.
"I felt kind of silly. You can sense that people around you kind of just want you to … keep going, you know?" a teary-eyed Otis, 30, said on a Thursday segment of The Tomorrow Show with Kevin Undergaro. "I remember, [Doug] came home from work and I was just trying to stop the crying, but I couldn't.
"So he comes up the stairs and he literally just dropped his work bag and everything and came over and let me cry," she continues. "It was just so comforting."
Want all the latest pregnancy and birth announcements, plus celebrity mom blogs? Click here to get those and more in the PEOPLE Babies newsletter.
"I was 17 weeks and a day, so I was well into my second trimester. I'm a labor and delivery nurse. That's another example of my husband [being amazing] because who knows how to [react]?" says Otis, who shared in a July blog post that she and Hehner chose the name Johnathan Edward for their unborn son.
"I would think I would know how to react to that being that I've delivered stillborns, but it's just crazy when it happens to you," she adds. "It just sucks."
Related Video: Married at First Sight's Doug Hehner and Jamie Otis Lose Baby

Since Otis and Hehner lost their son, she has been candid about sharing their experiences on her blog and Instagram page — including the fact that she and her husband have hope for their family's future additions.
"Hearing stories of [lost babies] and coping mechanisms has helped me, but what has really helped me is hearing stories of others who have gone on to have their rainbow babies," she wrote in an August post. "And those who say they got pregnant with their rainbow baby within months of losing their first baby gives me even more hope.
"I don't know how others handle [losing babies], but for me I have this strange idea that the solution to my problem is to be pregnant again," she added. "I just feel like there is an emptiness in me that can't be filled."
— Jen Juneau