Bill Horn and Scout Masterson's Son Celebrates Second Birthday with Sheriff Callie's Wild West-Themed Party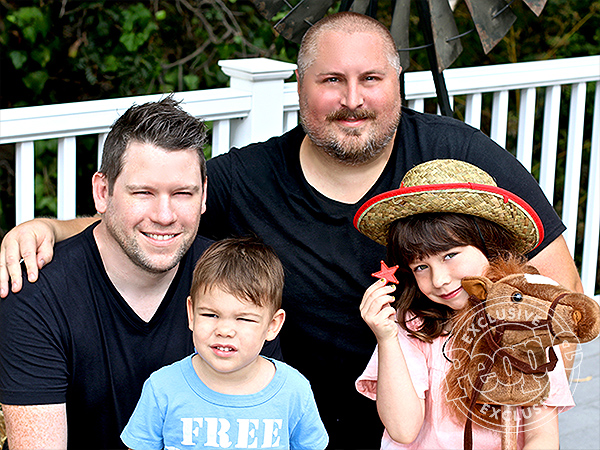 Chris Applebaum
Howdy — and happy second birthday to "Sheriff Boz," A.K.A. Bill Horn and Scout Masterson's little boy Bosley Jo!
Though the tot turned 2 on Aug. 30, he celebrated with a wild-west-themed pool party Saturday at the family's Los Angeles home.
"Bosley is obsessed with the Disney Channel animated series Sheriff Callie's Wild West," Masterson, 42, tells PEOPLE exclusively of the party theme.
Adds Masterson, who personally planned and executed every last detail of the bash, "During TV time, [Bosley] always asks to watch Sheriff [Callie] and her friends. So when it was time to pick a theme for his party, Sheriff Callie was the obvious choice!"
Want all the latest pregnancy and birth announcements, plus celebrity mom blogs? Click here to get those and more in the PEOPLE Babies newsletter.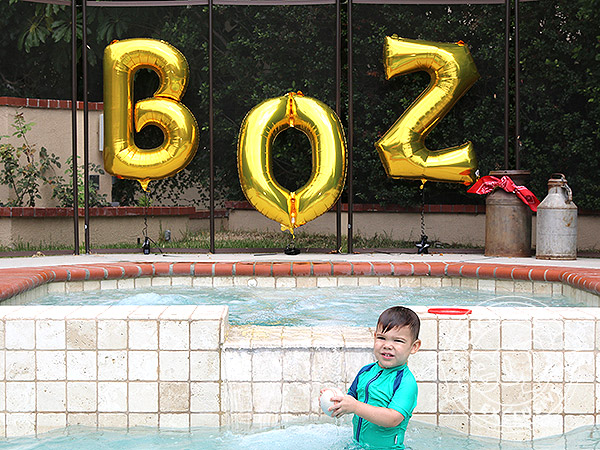 Chris Applebaum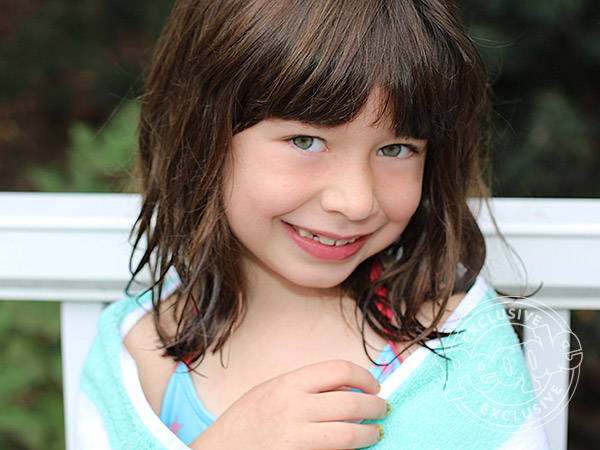 Chris Applebaum
The Guncles, as their BFF Tori Spelling famously dubbed them, gifted their son with décor straight out of Sheriff Callie's "Nice and Friendly Corners" village: a windmill, lassos, wagons, wine barrels, bales of hay doubling as guest chairs, inflatable cacti and even a chuck-wagon dinner bell.
Thirty guests came over to swim in the lifeguard-supervised pool with Boz and his 6-year-old big sister Simone Lynn, enjoying a barbecue lunch spread of ribs, chicken, mashed potatoes, mac and cheese, broccoli and more.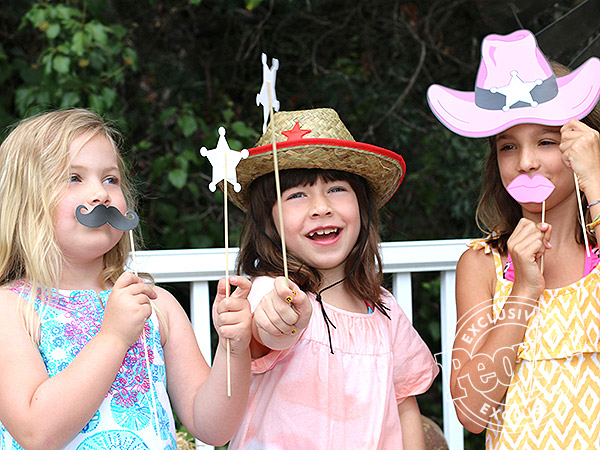 Chris Applebaum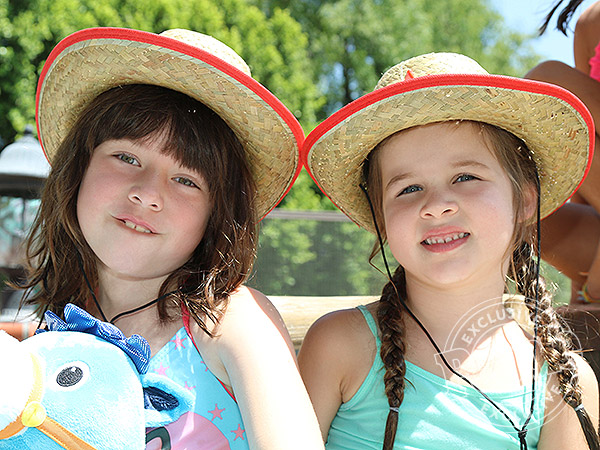 Chris Applebaum
Attendees included Tiffani Thiessen and husband Brady Smith, with their kids Harper Renn, 6, and Holt Fisher, 13 months; Denise Richards with 5-year-old daughter Eloise Joni; and of course, Simone and Boz's "cousins": Spelling and husband Dean McDermott's children Finn Davey, 4, Hattie Margaret, 5 next month, Stella Doreen, 8, and Liam Aaron, 9.
The kids donned cowboy and cowgirl hats and attire, posing for photos with western props to really get into the spirit of the event.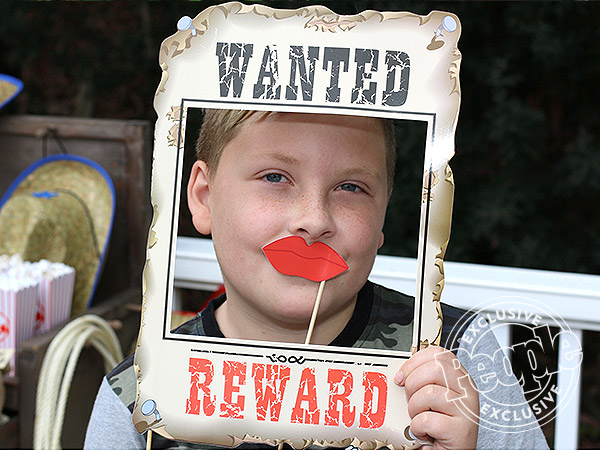 Chris Applebaum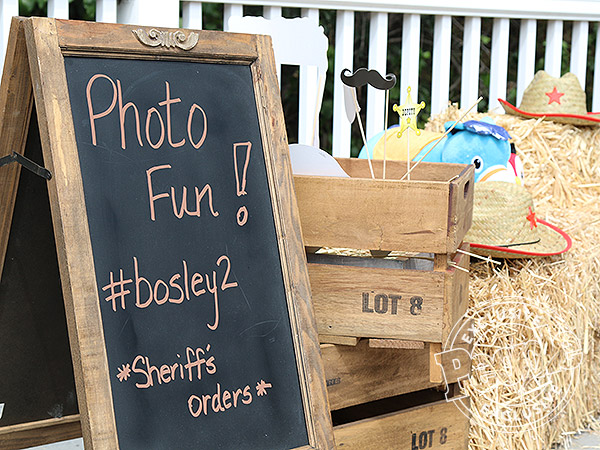 Chris Applebaum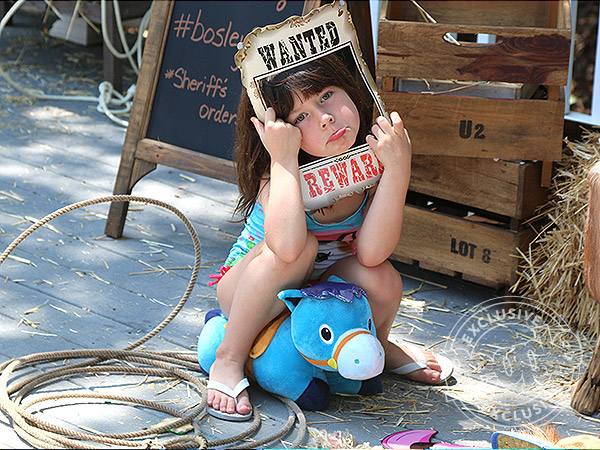 Chris Applebaum
Aside from the barbecue lunch, party-goers were treated to popcorn and dessert — the latter of which came in the form of two cakes and a variety of Sheriff Callie–themed cookies by Singer Sisters Sweets, who also provided confections at Simone's birthday party in June.
"I am blown away with Rebecca Singer's baking talent and attention to detail," Masterson says. "Her cookies are almost too good to eat! They are pure perfection!"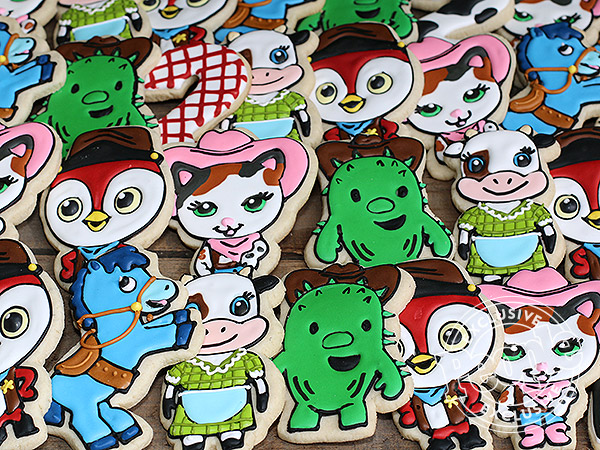 Chris Applebaum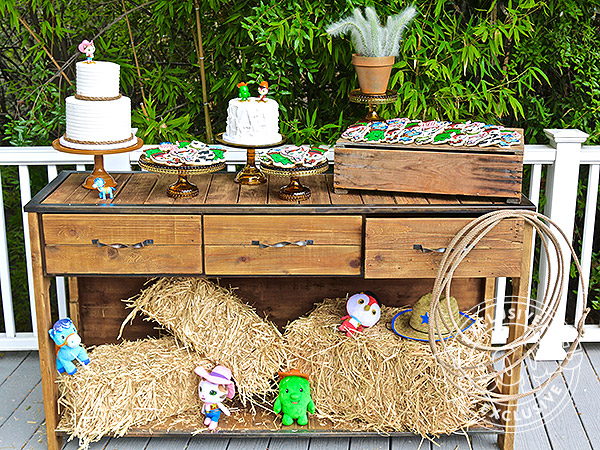 Chris Applebaum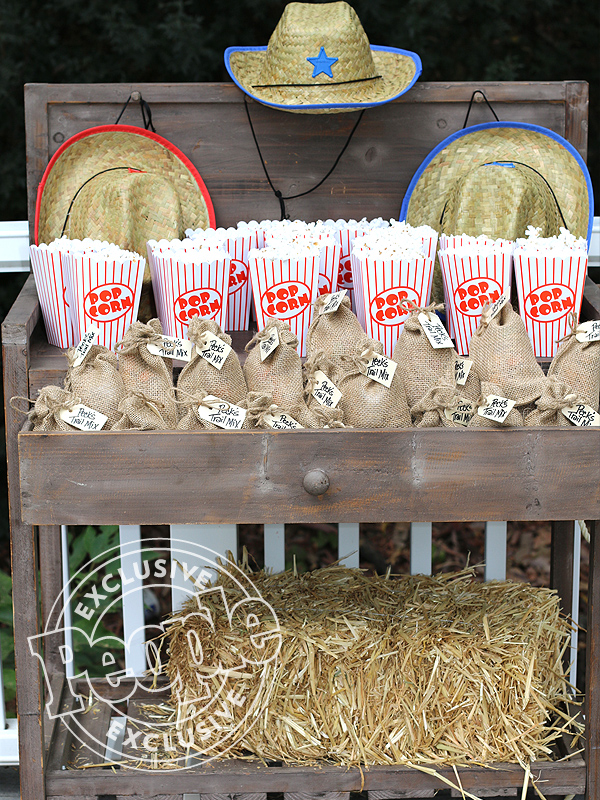 Chris Applebaum
"Party planning is in my blood," Masterson adds. "I'm pretty sure some of the school parents aren't thrilled that we take our kids' parties to such extremes, but since we do all of the work (and don't hire expensive party planners and such), it's only natural that our kids would have fun, over-the-top birthday parties. We enjoy throwing them!"
And of course, none of Boz's pals left the soiree empty-handed! Take-home bags were Ju-Ju-Be totes, complete with Pillow Pets of Sheriff Callie and her horse Sparky, a Munchkin rubber bath ducky and Miracle Cup, a Chatbooks gift code and even homemade trail mix.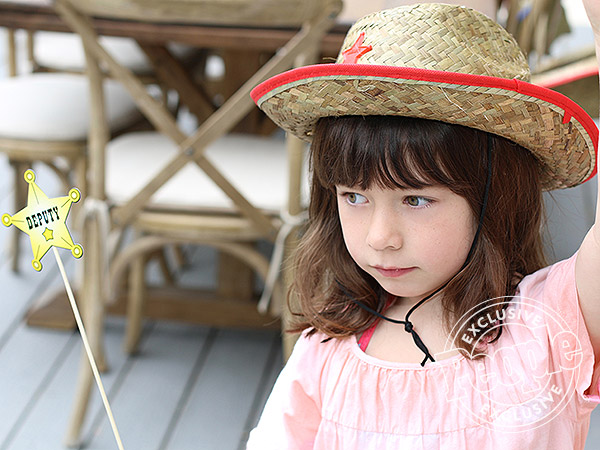 Chris Applebaum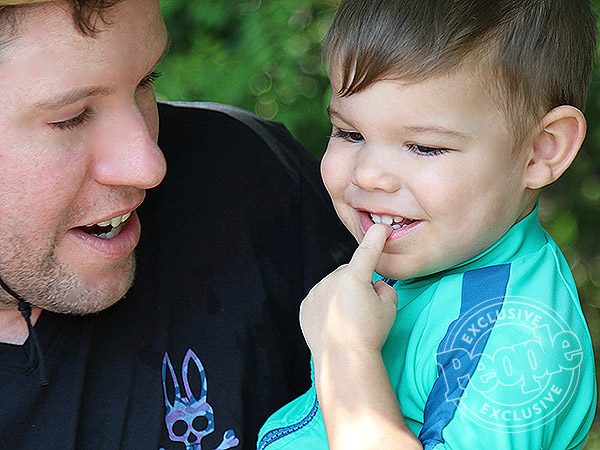 Chris Applebaum
"Boz had an amazing day," says communications and marketing professional Horn, 44. "He proudly says he's '2,' and he had a great time celebrating the day with his family and friends. He was pretty much nonstop the entire day."
— Jen Juneau