Big Bang Baby! Simon Helberg Talks How Being a Dad in Real Life Will Help Him Play One on TV
Simon Helberg is best known for his role as socially inept aerospace engineer Howard Wolowitz on the hit CBS comedy The Big Bang Theory — a character who will soon be a father for the first time on the show's upcoming 10th season.
But in real life, the 35-year-old actor has two children of his own with wife Jocelyn Towne: son Wilder, 2, and daughter Adeline, 4. And when asked how his experiences in fatherhood might help him play one on TV, he admits a lot of that is in the writers' hands — but that he'll be able to relate to his character in one big way.
"[Howard is] gonna need so much channeling," Helberg, who currently appears in the new dramedy biopic Florence Foster Jenkins alongside Meryl Streep and Hugh Grant, tells PEOPLE. "You bring everything you have in your arsenal to every character, so it's helpful to have experience as a dad.
"I'm sure the writers are gonna make him a pretty clumsy, inept father, which … sometimes it starts that way, so that I can also relate to," he adds. "There's a nice learning curve, so hopefully he'll grow up a bit."
Want all the latest pregnancy and birth announcements, plus celebrity mom blogs? Click here to get those and more in the PEOPLE Babies newsletter.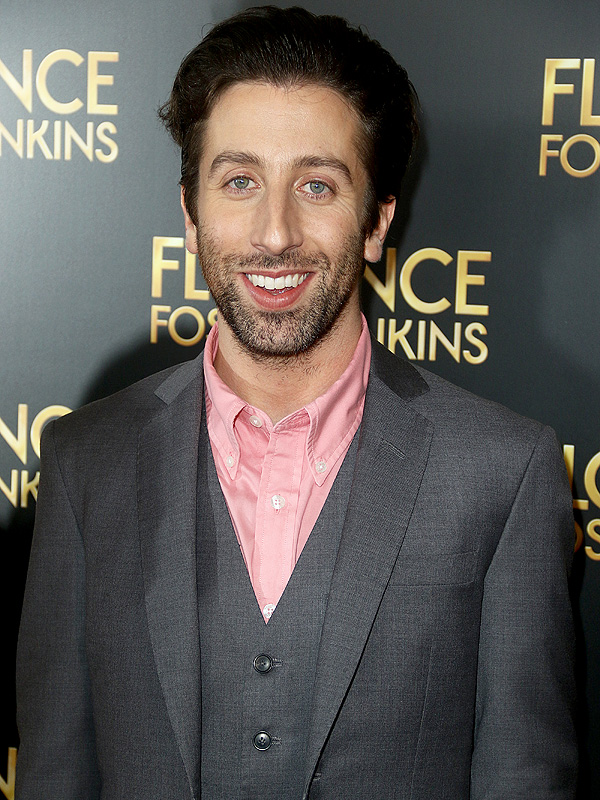 Splash News
When asked for the one thing he wishes he could tell a pregnant woman, Helberg laughs and admits jokingly, "God, I almost said so many terrible things."
But in all seriousness, he knows pregnancy and childbirth are no joke.
"One thing I wish I could tell her is that I [would] commend her and thank her for carrying that baby," he says. "Because the terror that I would have knowing that a creature is growing inside of me and is imminently going to burst out … I don't know how all these women do it.
"I'm just very scared of people coming out of my orifices," he deadpans. "Just call me crazy!"
Helberg is known for his comedic roles — aside from TBBT and Florence Foster Jenkins, the actor was featured in the Neil Patrick Harris-led 2008 cult hit Dr. Horrible's Sing-Along Blog.
So it's only natural that PEOPLE would ask whether he can keep a straight face when it comes to disciplining his little ones. And his answer is, of course, hilarious.
"I can lay down the law a little bit with my kids," he says, adding, "They're very small — they're the only people that I'm bigger than. It's fun to throw my weight around."
— Jen Juneau