Major Kid! DJ Khaled Shows He Can't Wait to Be a Dad at the MTV Video Music Awards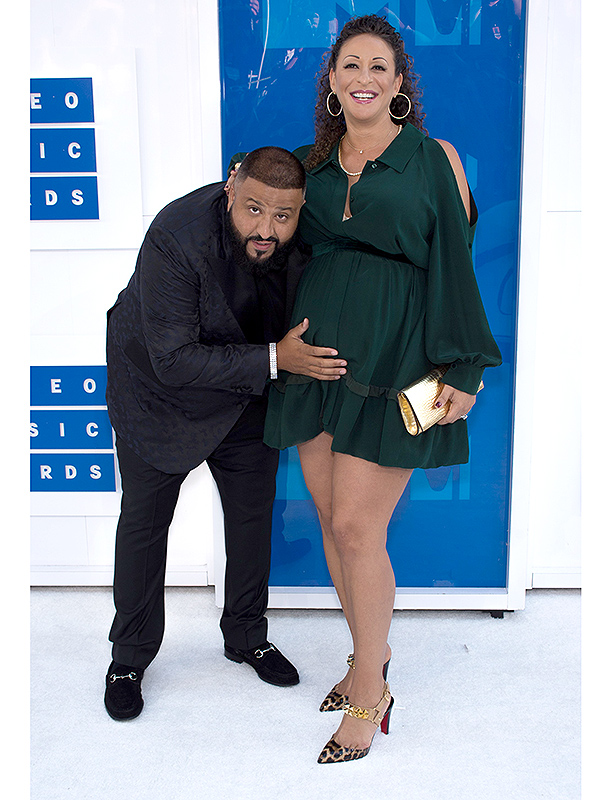 Steven Ferdman/Everett
DJ Khaled is ready to be a hands-on dad.
The producer and artist was snapped rubbing his fiancée Nicole Tuck's baby belly while working the red carpet at the 2016 MTV Video Music Awards in New York City on Sunday.
Khaled, 40 — who also served as host for the pre-show and a correspondent for the big show — and Tuck are expecting a baby boy this fall.
Want all the latest pregnancy and birth announcements, plus celebrity mom blogs? Click here to get those and more in the PEOPLE Babies newsletter.
"I've always wanted kids," he told PEOPLE in May.
"This is my first kid and I'm excited and I want more. I've always wanted to be a family man. I'm in a great family and I want to have my own family at the same time."
RELATED VIDEO: The Top 5 OMG MTV VMA Moments!

Khaled — who is known for sharing his "major keys to success" on Snapchat— says he can't wait to spoil his newborn, due later this year.
"I want to spoil our kids and give them everything," he says. "There's no limit to the spoiling that I'm going to do. I'm going to spoil them to the minute they in my hands. I'm going all out."
— Dave Quinn