Keshia Knight Pulliam Reveals Her Baby Girl's Name and the Inspiration Behind It: 'It's Knowing That It's Not About Me'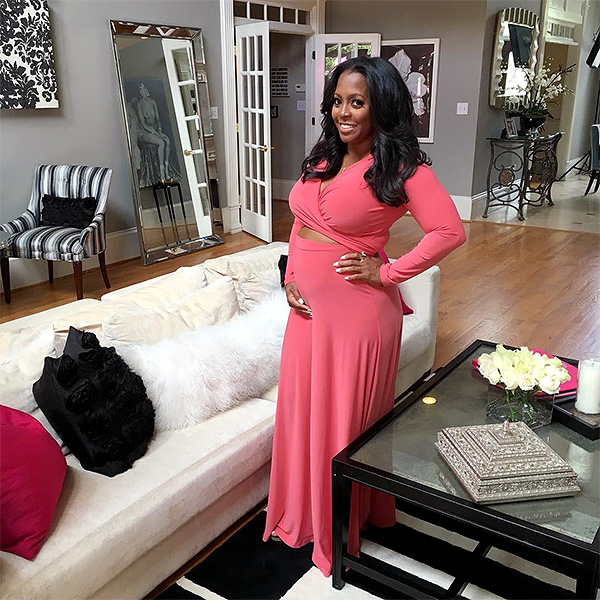 Source: Keshia Knight Pulliam/Instagram
Keshia Knight Pulliam may be going through a tumultuous divorce from husband Ed Hartwell, but she is finding the beauty in the situation — namely, by giving her soon-to-arrive baby girl a moniker that represents her mom's strength.
"I was back and forth on if I wanted to share this or not, but I decided that I would because it is so hard for me to keep it in," the Cosby Show alum said Friday on her Play.it podcast Kandidly Keshia. "I'm so excited about her. Her name is … Ella Grace."
Of the reasoning behind her daughter's name, Pulliam admits she had Ella picked out already, but Grace was a new addition inspired by her recent experiences.
"When I tell you through all of this the grace of God has so been with us and has covered us and protected us — she's been my saving grace to get through it," the actress, 37, explains.
"It's knowing that it's not about me," she adds. "Knowing that on days when I want to curl up in the bed, pull the covers over my head and cry until my eyes fall out, that is not an option because she feels everything I feel and right now, it is bigger than me — it's about her. It is about her being okay."
Want all the latest pregnancy and birth announcements, plus celebrity mom blogs? Click here to get those and more in the PEOPLE Babies newsletter.
Former NFL linebacker Hartwell filed for divorce from the expectant mom just days after she announced her pregnancy, requesting a paternity test and telling New York Post's Page Six that Pulliam pressured him to have a baby right after they were married, four months after they began dating.
"That's not who I am," Pulliam said on Entertainment Tonight in July about the cheating accusations shortly following news of the couple's split.
"That's not an issue. There's no problem," she continued, alleging that, on the contrary, she stayed with Hartwell after he was the one who had committed adultery in the past. "I've never been unfaithful to my husband. This is his daughter."
But Pulliam says she is focusing on the positive, in the form of her daughter — whom she already knows will leave her mark on the world in the greatest way.
"I am just so excited to meet her because she has some amazing things to do in this world. I can't wait to just support her along her journey of becoming all that she is destined to be," Pulliam says. "I know she's going to be an amazing woman. She comes from a long lineage of strong, just wonderful women, and I can't wait to see all that she is going to accomplish and add to the legacy."
— Jen Juneau