Time Out! Former Saved by the Bell Costars Mario Lopez and Tiffani Thiessen Have a Mini Reunion – with Their Daughters!
It's a Bayside High School reunion for Mario Lopez and Tiffani Thiessen!
The actors — known for their characters A.C. Slater and Kelly Kapowski on the hit '90s high-school sitcom and its spin-off, Saved by the Bell: The College Years — met up at Monday's premiere of Disney's newest film Pete's Dragon, a live-action retelling of the 1977 animated classic, starring Bryce Dallas Howard.
Along for the ride? Lopez's 5½-year-old daughter Gia Francesca and Thiessen's little girl Harper Renn, 6.
"Gia & I loved seeing @tiffanithiessen & her adorable little mini-me Harper!" Lopez wrote on Instagram next to a selfie of the foursome ready to watch the film at Los Angeles' El Capitan Theatre, popcorn bucket in hand.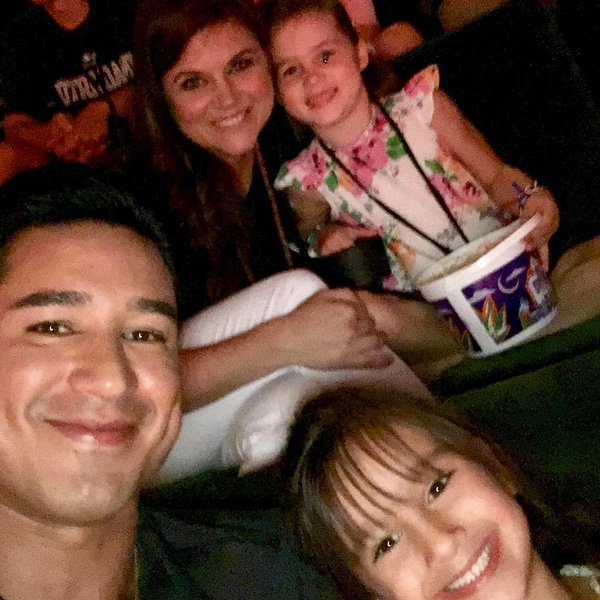 Source Instagram
Want all the latest pregnancy and birth announcements, plus celebrity mom blogs? Click here to get those and more in the PEOPLE Babies newsletter.
Lopez is also dad to 2½-year-old son Dominic Lorenzo with wife Courtney. But the Disney-filled evening was all about his little girl.
"Daddy/daughter date night," the Extra anchor, 42, captioned an Instagram snap of the twosome at the premiere, with Gia looking adorable in a floral-print dress while posing for the camera.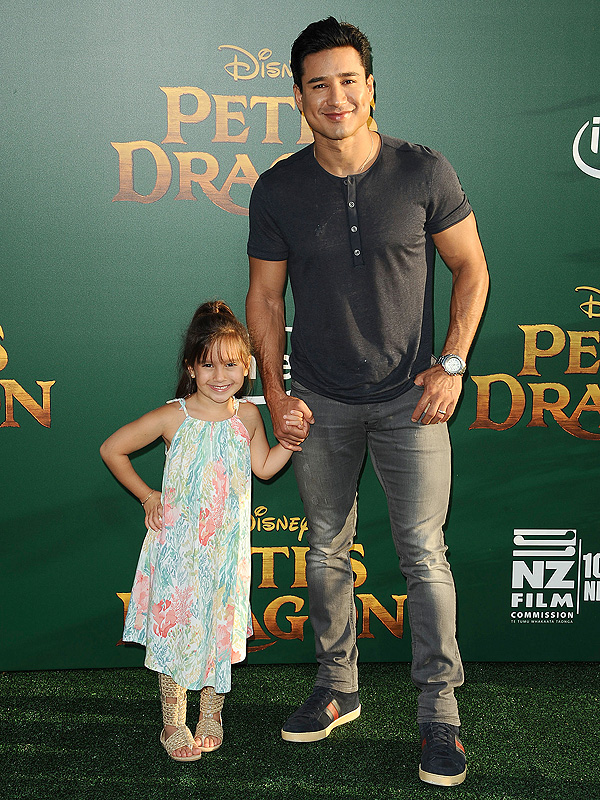 Getty Images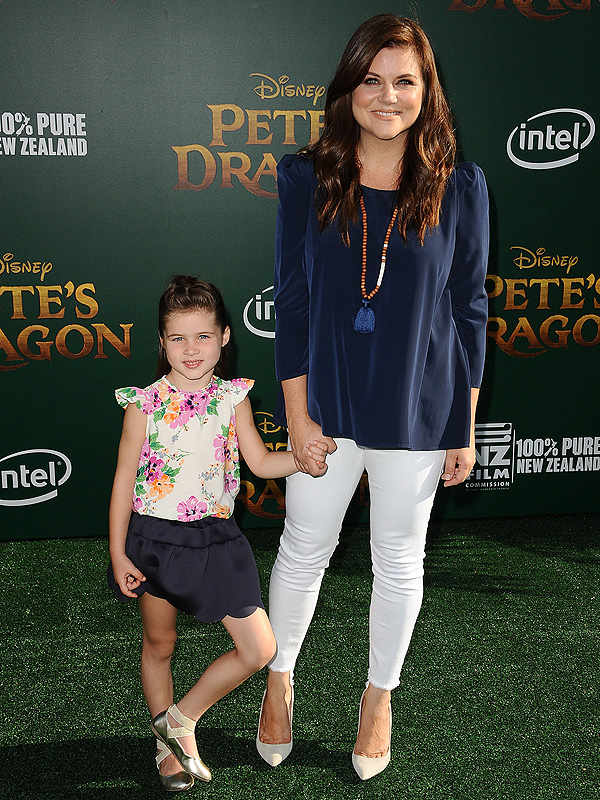 Getty Images
Saved by the Bell's castmates have been gracing fans of the show with many a reunion lately — perhaps most notably in February 2015, when most of the main cast (including Dennis Haskins, A.K.A. Principal Belding) appeared on The Tonight Show to act out a scene from Bayside High's famous halls.
RELATED VIDEO: Check Out Mario Lopez's Sexy 'Dad Bod'
And just this past April, Lopez and former on-screen girlfriend Elizabeth Berkley reunited on The Ellen DeGeneres Show.
Thiessen, 42, and her former SBTB beau Mark-Paul Gosselaar also filmed an episode of her Cooking Channel show Dinner at Tiffani's, which aired in May.
— Jen Juneau