Courtney Stodden Shaves Head Nearly Bald as 'Symbolic Gesture' After Miscarriage: 'I Want to Give Back to My Angel'
Courtney Stodden is beginning a "new chapter" after losing her baby — and honoring the little one she lost in the process.
The 21-year-old reality star took to Instagram this week to let the world know that she would shave her head nearly bald as a "symbolic gesture" after suffering a miscarriage last month while pregnant with her first child with husband Doug Hutchison.
"I've been thinking and I have decided that I want to give back to my angel with a symbolic gesture," Stodden said in a video clip. "That, to me, is shaving my hair off because I want to step into this new chapter in my life fresh and with a new."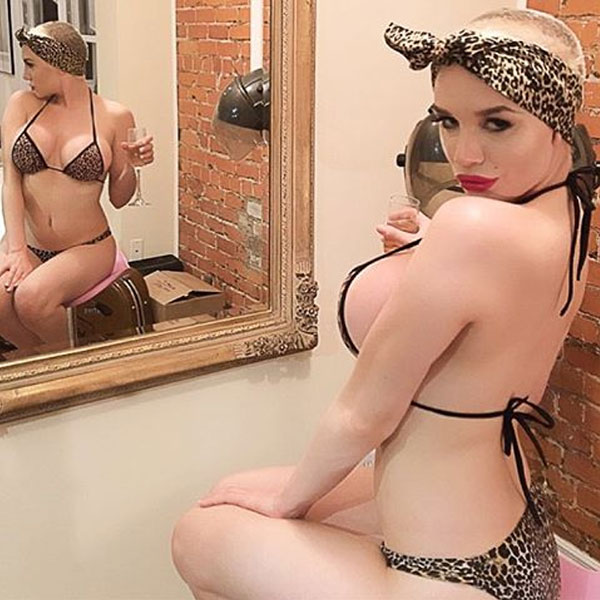 Source: Courtney Stodden/Instagram
Want all the latest pregnancy and birth announcements, plus celebrity mom blogs? Click here to get those and more in the PEOPLE Babies newsletter.
In a follow-up post, Stodden wore a cheetah-print bikini with a matching headband high-lighting her extremely short hair cut.
"New chapter," she captioned the photo.
Stodden and Hutchison wed in 2011 and announced in May that they were expecting their first child.
The star sent out a Twitter message about the new 'do, writing, "Yes my head is shaved and I feel free."
Courtney Stodden & Doug Hutchison Are Back Together

The star has spoken candidly about the tragedy on social media, even penning a letter to her unborn child.
"I never had a chance to hold your tiny hand. Never will I get to kiss your little warm feet," she wrote in the letter posted to Instagram. "Never will I have the fortune to look into your precious eyes."
— Char Adams