Pregnant Keshia Knight Pulliam Puts Her Bump on Display Amid Divorce Drama
Keshia Knight Pulliam is enjoying her pregnancy instead of dwelling on her contentious divorce from husband Ed Hartwell.
In a new Instagram photo, which the Cosby Show alum posted Thursday, her baby bump was front and center while she lounged by the pool.
The 37-year-old, who is expecting a daughter, wrote, "The joy of sitting by the pool and not having to suck your stomach in!!! #MeAndMyLittleLady."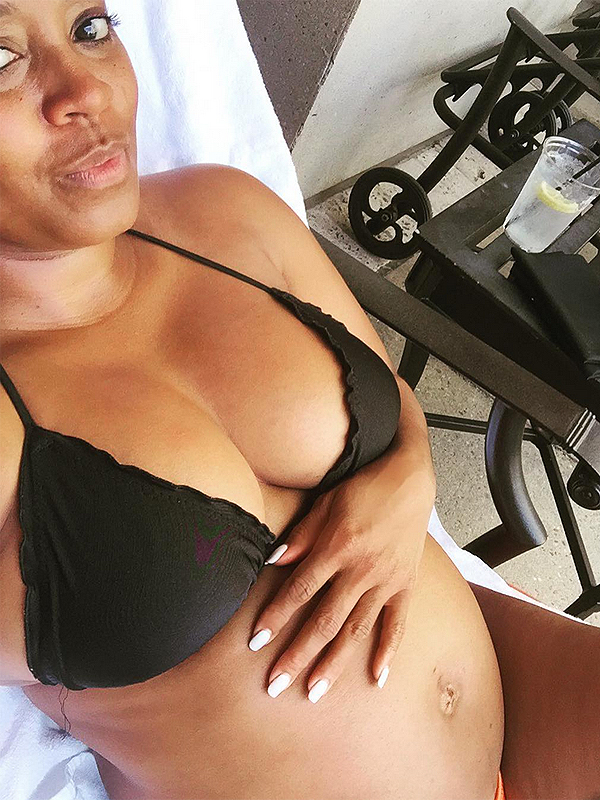 Keshia Knight Pulliam/Instagram
Want all the latest pregnancy and birth announcements, plus celebrity mom blogs? Click here to get those and more in the PEOPLE Babies newsletter.
Late last month, Hartwell filed for divorce from Pulliam and requested a paternity test, even though the actress denied having an extramarital affair.
Shortly after, Hartwell, 38, told New York Post's Page Six that Pulliam, 37, pressured him to have a baby almost immediately after they tied the knot.
"She wanted a baby really fast, and what I was trying to explain to her was that — from my beliefs, from seeing other successful people — that when you first get married, especially since we didn't have a long courtship, that we should actually focus on each other and not just have a baby," he alleged, explaining that he thought Pulliam would use any means necessary to get pregnant.
"That's something she really did want to do."
After all the drama, Pulliam said she was going to focus on doing what's right for her daughter, "I've definitely had a trying week, to say the least, but I'm grateful, I'm here, I'm well, baby girl is well and, at the end of the day, that is all that matters."
— Lindsay Kimble