Belly Flop! Carrie Underwood Posts Adorable Video of Baby Isaiah Taking a Dip in the Pool
Carrie Underwood's baby Isaiah Michael is diving into a fun summer!
The country star, 33, posted a video to her Instagram on Saturday showing a fearless 17-month-old Isaiah going head (and belly!) first into a tiny pool.
"Summertime splashes! #bellyflop," she captioned the video, posted Saturday afternoon.
In the clip, her giddy son runs over to a small blue pool and giggles after landing the perfect belly flop in a green shirt and gray shorts. In the background, it sounds like dad Mike Fisher, 36, (who originally posted the video) says, "Nice belly flop, buddy!"
The video ends with Isaiah looking to go for belly flop number two.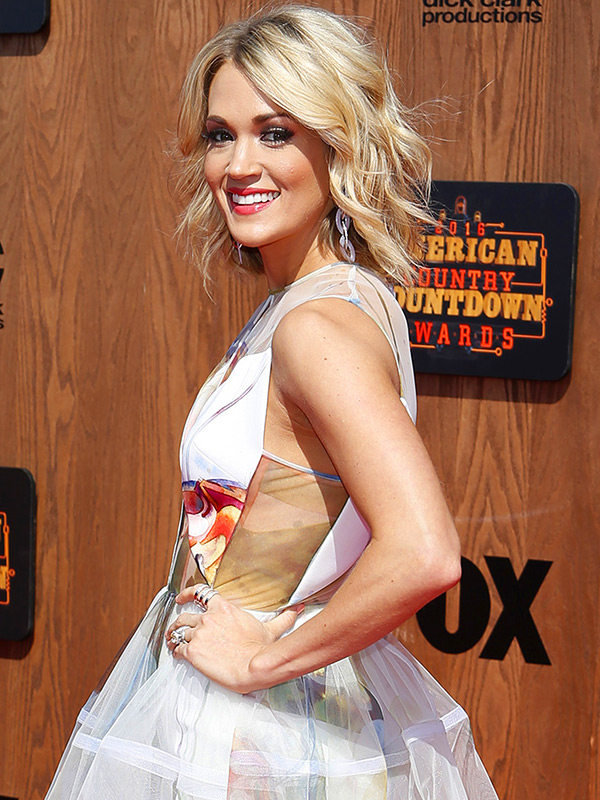 Danny Moloshok/Invision/AP
Want all the latest pregnancy and birth announcements, plus celebrity mom blogs? Click here to get those and more in the PEOPLE Babies newsletter.
Underwood has been documenting all of her precious moments this summer, including her six-year anniversary with her husband, and an adorable shot of Isaiah looking giggly as he soaked in the sunshine.
"He soaks in the sunshine…and I realize that he is mine…I don't deserve such sweetness! #blessed #momlife," she wrote on her Instagram, posted Thursday.
This is Underwood's first baby with husband Mike Fisher, but the family of three is "definitely" looking to expand.
"Oh definitely!" she told PEOPLE earlier this year. "I'm not sure when because we're both kind of busy these days, but yeah, definitely. And I'm like, 'He's so good — I could do a few more of those.' "
— Blake Bakkila