Rachel Bilson Admits Daughter Briar Rose Is Already a 'Fashionista': She Loves to Wear 'My Underwear on Her Head'
Rachel Bilson's daughter Briar Rose may only be 20 months old, but she's already as obsessed with fashion as her famous mom.
"Right now she won't leave the house without her straw fedora hat. It's her favorite," Bilson, 34, told PEOPLE Thursday at the launch of Target's new children's clothing line, Cat & Jack.
But when it comes to raiding her mom's expansive wardrobe, Briar Rose is only obsessed with one thing.
"Her favorite thing to wear is my underwear on her head," Bilson jokes. "She thinks it's the best thing!"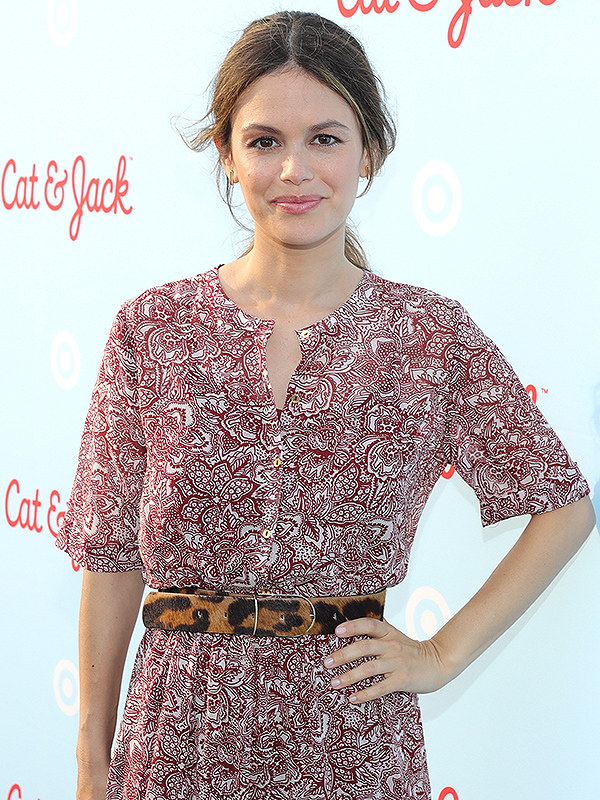 Neilson Barnard/Getty
Want all the latest pregnancy and birth announcements, plus celebrity mom blogs? Click here to get those and more in the PEOPLE Babies newsletter.
Bilson, a fashion junkie herself who's been part of her own brand collaborations in the past, thinks she "subconsciously" passed down her love of style to her daughter.
"She has her own sense of style already," Bilson adds. "She's definitely on her way to being her own fashionista."
And though Briar Rose — whose dad is Bilson's longtime beau Hayden Christensen — was named for Sleeping Beauty and not Cinderella, it's close enough to perhaps explain why she's already a shoe fanatic.
"She's very into her shoes," her mom admits. "Anytime we're in a store, she has to try them all on, and she wants every pair!"
RELATED VIDEO: Celebs Reveal The TV Character I'm Most Like

The Hart of Dixie actress also says her toddler already dresses herself all the time — and is quite opinionated about what she puts on.
"She won't wear certain things. My brother got married recently and she had a flower girl dress. She literally would not even try it on until the day of the wedding. She refused!" Bilson shares.
"Then she miraculously put it on and loved it. She was a big poof ball."
— Kaitlyn Frey