Sean and Catherine Giudici Lowe Share Sweet New Photos of Son Samuel: 'My Heart Is About to Explode'
Sean and Catherine Giudici Lowe can't stop, won't stop sharing the most adorable pictures of newborn son Samuel Thomas — but we're not complaining!
The Bachelor alums have been flooding their Instagram accounts with sweet snaps of their 2-week-old, and their most recent pics are guaranteed to make you melt.
"I love this little boy," Sean captioned a photo of him holding his son close while kissing him on the cheek on Wednesday.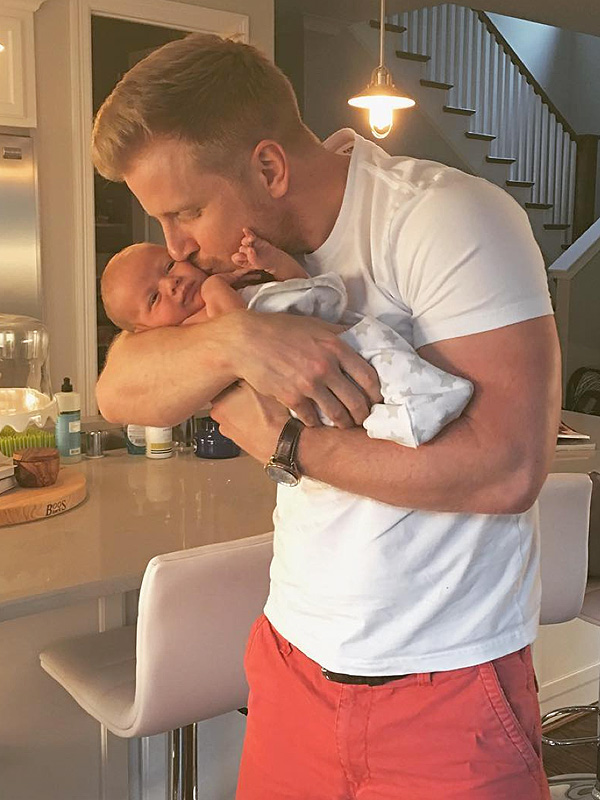 Source Instagram
Want all the latest pregnancy and birth announcements, plus celebrity mom blogs? Click here to get those and more in the PEOPLE Babies newsletter.
Catherine may have out-cuted that post, however, with her own picture of the men in her life sharing a cuddle sesh on Thursday.
"I think my heart is about to explode," she wrote, adding an all-too-appropriate heart-eyes emoji.
Catherine also shared a photo on Tuesday of her giving Samuel a smooch on the head and another over the weekend in which she referred to her baby as a "mackdaddy" and gave him an "A+" in flirting.
Sean has also been adding clever captions to his adorable photos with the family's new addition. On one such picture, he wrote, "Sometimes your sister signs you up for a TV show and you end up with one of these. Love this little boy so much."
Sean and Catherine met on Season 17 of the hit reality series and were married in January 2014. They announced that they were expecting their first child in December on — where else? — Instagram.
— Andrea Park