'Wednesdaze!' Kourtney Kardashian Shares Adorable Selfie with Son Reign
Kourtney Kardashian certainly knows how to give us vacation FOMO!
The Keeping Up with the Kardashians star took to Instagram Wednesday to share an absolutely adorable picture of herself with her youngest child, son Reign, 19 months, enjoying some fun in the sun.
"Wednesdaze," Kardashian captioned the selfie, in which the two are both staring up at the camera with matching quizzical looks on their faces.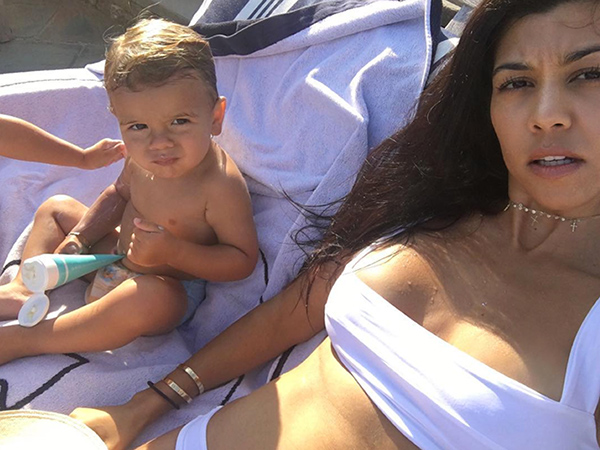 Kourtney Kardashian/Instagram
Want all the latest pregnancy and birth announcements, plus celebrity mom blogs? Click here to get those and more in the PEOPLE Babies newsletter.
The reality star has been enjoying some time off this month, kicking off her holiday by celebrating the Fourth of July in Miami before jetting off to the Bahamas for a sun-soaked, tropical getaway.
Since last week, Kardashian, 37, has been relaxing in Nantucket. On Monday, her ex Scott Disick, 33, arrived on the island, joining Kardashian and their three children: Reign, son Mason Dash, 6½, and daughter Penelope Scotland, 4.
Upon arrival, Disick's first order of business was getting some ice cream with the family.
Cup of ice cream in hand, Disick made his way down the street with son Mason, who toted a large waffle cone, while a security guard walked along with them. Later that evening, Disick and Kardashian were spotted at popular restaurant The Pearl.
Keeping Up with the Kardashians returns July 31 at 9 p.m. ET on E!
— Aurelie Corinthios