Inside Amy Davidson's Nautical Nursery for Son Lennox: I 'Tend to Go Overboard' with the Anchor Theme
When it came time to design the nursery for Amy Davidson's son Lennox Sawyer, now 4 months, there was one person whose influence was front and center.
"Lennox's room was inspired by my husband. [Kacy Lockwood] is a boat captain and has always had an affinity for the ocean," the actress, 36, tells PEOPLE exclusively.
Adds Davidson, whose baby shower thrown by close pal and former 8 Simple Rules costar Kaley Cuoco sported a similar feel, "Because of this, the nautical theme came naturally to us.".
"I can tend to go overboard with them," she jokes of her love for anchors in particular. "So my husband had to set a limit!"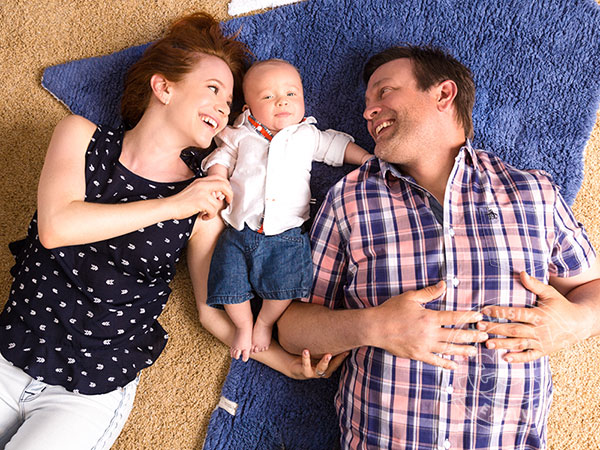 http://www.spantmanphotography.com
Want all the latest pregnancy and birth announcements, plus celebrity mom blogs? Click here to get those and more in the PEOPLE Babies newsletter.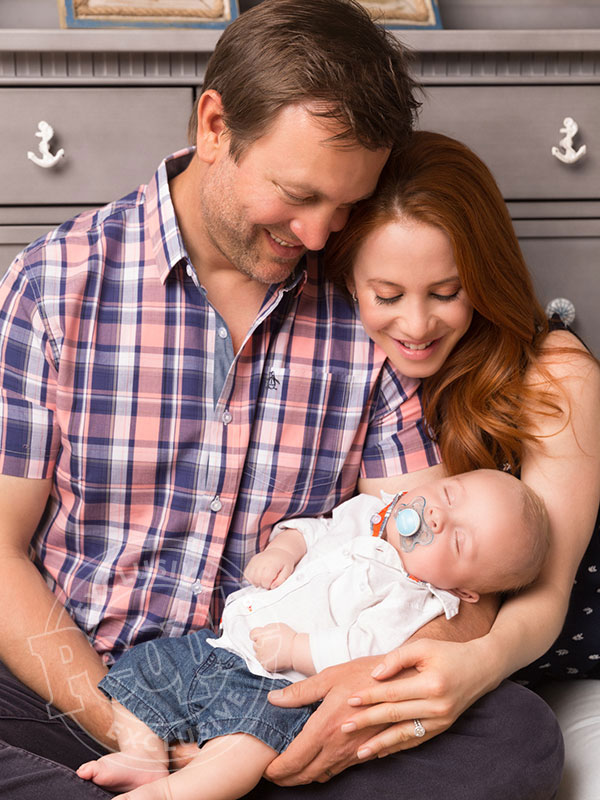 http://www.spantmanphotography.com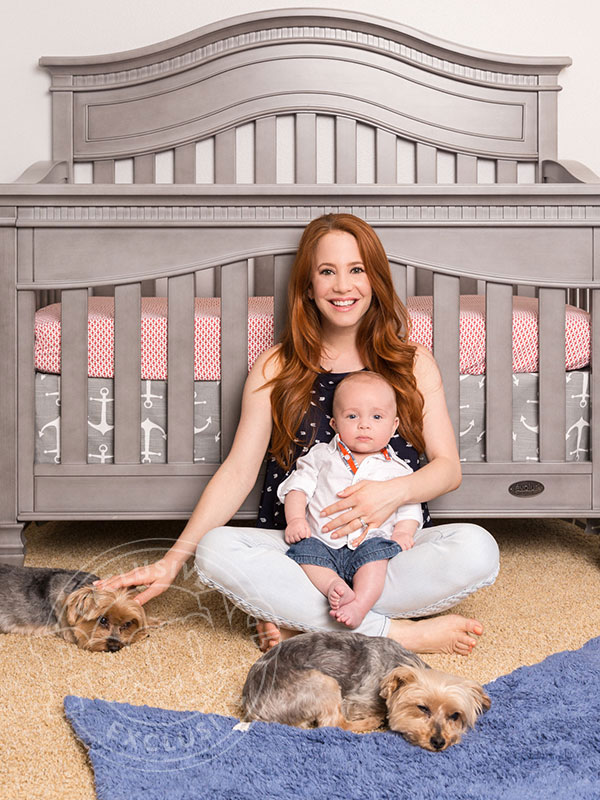 http://www.spantmanphotography.com
Of the "modern and clean" steel gray space, Davidson notes that she wanted it to have a neutral feel.
"We didn't want a a typical 'baby'-style nursery, but furniture and pieces that Lennox can enjoy for years to come and that will grow with him, which is what we found!" she says.
Aside from her husband's influence, Davidson has another reason for favoring the anchor as a central icon throughout her son's room.
"For me, they are grounding symbols that represent strength, support and a solid foundation — examples of how I want to raise Lennox," she says.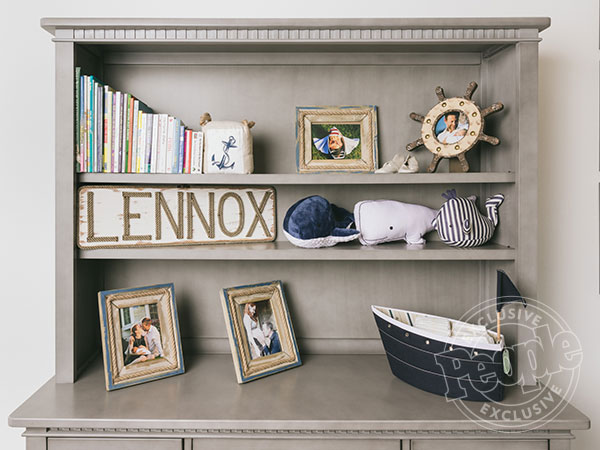 http://www.spantmanphotography.com
The first-time mom collaborated with Evolur's design team, who "went above and beyond" to help create the room to match her vision.
And Davidson admits she didn't want to go too crazy with boats and anchors, so she did a little digging for something else to go naturally alongside the primary theme of the room.
"Before Lennox was born, I found some adorable stuffed whales," she says. "We then found some unique whale pieces that we thought complemented the gorgeous new Evolur furniture that we had absolutely fallen in love with.
"We decided to place the whales above the crib [from Evolur's Cheyenne line], keeping it streamlined and not too busy."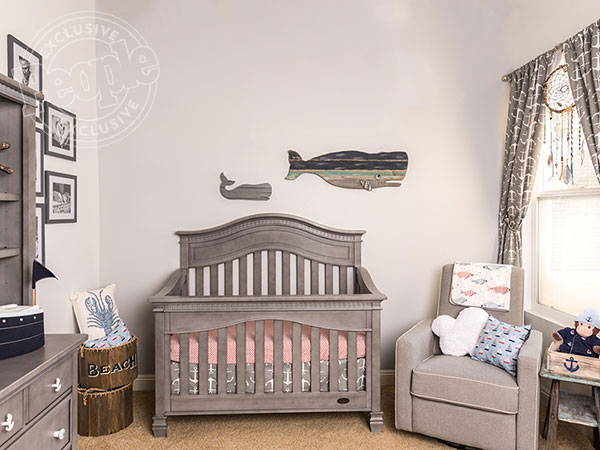 http://www.spantmanphotography.com
Admittedly, some non-seafaring creatures made their way into the nursery — but there's a very good reason as to why.
"George is wearing the outfit we brought Lennox home in, and the beanie he wore in the hospital and into the first couple months of his life," Davidson shares of the stuffed monkey situated near the armchair in her son's nursery.
"My mom gave me the idea of dressing a stuffed animal with an outfit that has a true meaning for us. Seeing Lennox with his mini-me monkey completely warms my heart."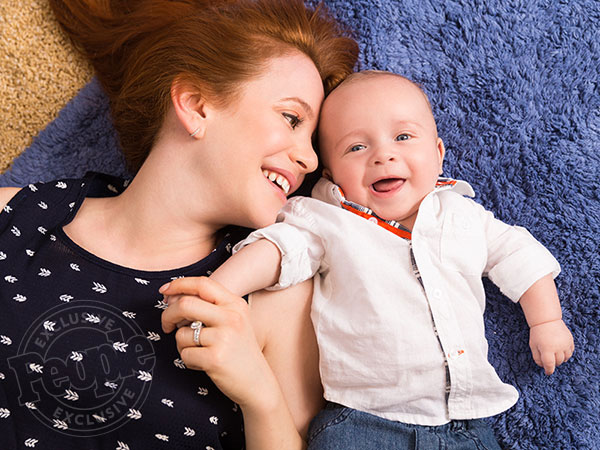 http://www.spantmanphotography.com
But baby Lennox's stuffed monkey pal isn't the only emotional touch the family made sure was part of his sleep space. His shoes — many of which boast personalized tags from Mabel's Labels — have a deeper meaning too.
"When we found out we were pregnant, my dad gave me his baby shoes that my grandma had saved all of these years," Davidson says. "They were on top of our dresser my entire pregnancy, and now they are sitting on Lennox's hutch. Grandpa's baby shoes."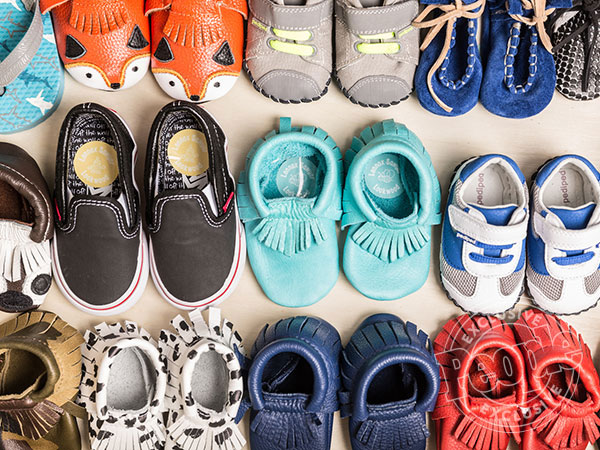 http://www.spantmanphotography.com
And with style considerations also come practical ones — like the room's rug, which both supports the look and feel of the environment while providing comfort to Davidson's new baby boy.
"I wanted a rug that was super soft and complemented our nautical theme," she says "Lorena Canals has a boat rug that I totally fell in love with. This rug definitely makes tummy time better for Lennox."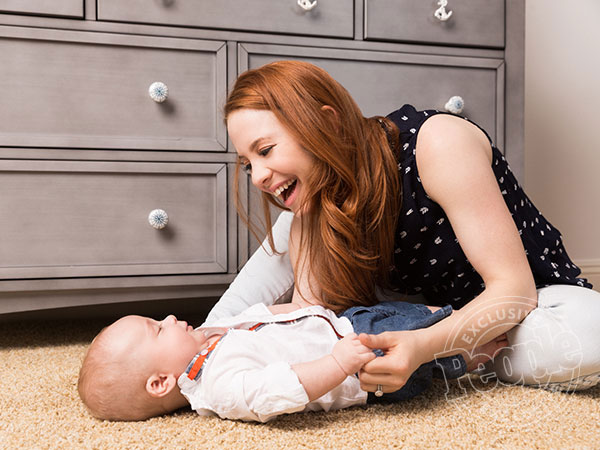 http://www.spantmanphotography.com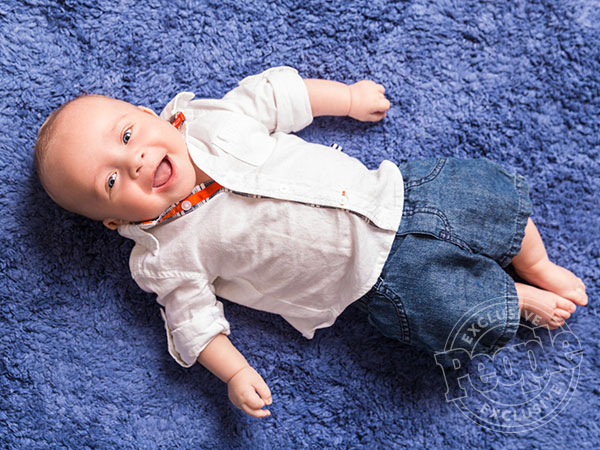 http://www.spantmanphotography.com
The new mom also shares that Lennox loves his crib, and has been "thriving" over the last couple of weeks since he's been in his new environment.
"It was a hard transition for me at first, but now everyone is sleeping!" she says. "Hallelujah!"
— Jen Juneau with reporting by Anya Leon