Baby Girl on the Way for Joshua Leonard and Alison Pill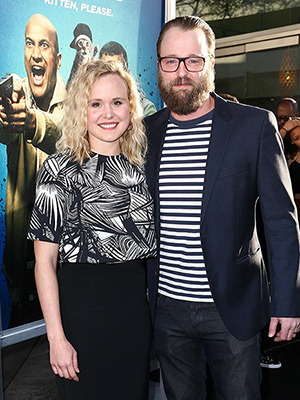 John Salangsang/Invision/AP
Alison Pill is pregnant!
The Family actress is expecting her first child, a daughter, with her husband, actor Joshua Leonard, she announced Monday on Instagram.
"This is happening … Baby lady 2016," the mom-to-be wrote, sharing a photo of her taken shortly after her ultrasound.
Leonard shared the same snapshot on his own Instagram, writing, "Pssst … Coming this November … It's a girl!"
The former Newsroom star, 30, and Leonard, 41, revealed their engagement in January 2015. The couple tied the knot four months later during a ceremony in front of family and friends in Los Angeles.
Want all the latest pregnancy and birth announcements, plus celebrity mom blogs? Click here to get those and more in the PEOPLE Babies newsletter.

"Hands down best day of my life," the Bates Motel actor later captioned a photo of him dancing with his bride.
— Anya Leon