North West and Penelope Disick Show Off Their Secret Language in Adorable Video
Kids say the darnedest things!
Cousins Penelope Disick and North West showed off their unique way of communicating on Friday, in a sweet Instagram video posted by North's mom and Penelope's aunt, Kim Kardashian West.
"Whatever secret language u girls speak, the way you girls protect each other & love each other is so special," Kardashian West wrote with the video, which shows the two young girls standing on chairs and holding hands. "Penelope, North is so lucky to have a best friend like you!"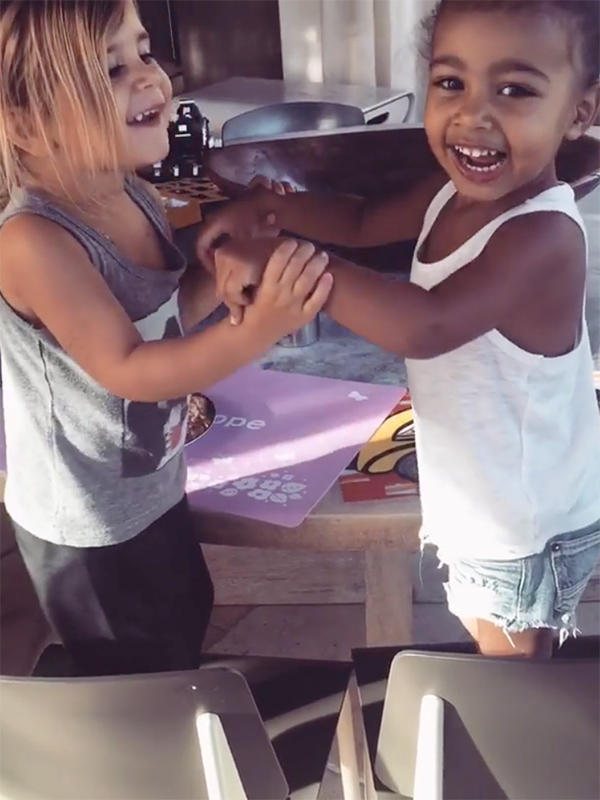 Kim Kardashian/Instagram
Want all the latest pregnancy and birth announcements, plus celebrity mom blogs? Click here to get those and more in the PEOPLE Babies newsletter.
Kardashian West finished her message with a birthday wish for her young niece, who turned 4 on Friday. "Happy Birthday my sweet P. I love you to the moon and back!" she wrote.
The video was just one of many birthday messages for Kourtney Kardashian and Scott Disick's daughter, who celebrated her big day with her mom while on a sun-soaked tropical vacation in the Bahamas. 

"Happy birthday to my little mermaid! Seeing the magic in the world through your eyes makes me so happy," Kardashian wrote on Instagram.
As for the birthday girl herself? She started her morning with a slice of birthday cake for breakfast, and spent some quality time on a boat with mom.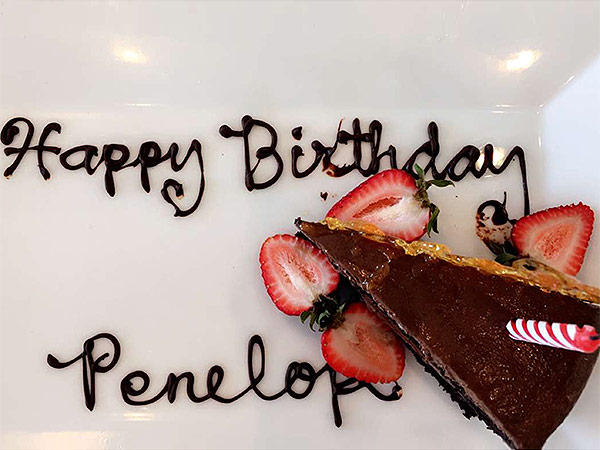 Kourtney Kardashian/Snapchat

Of course, just because North, who turned 3 on June 15, wasn't with her cousin on her big day doesn't mean the two didn't celebrate together. The two had a joint birthday party back in June, donning matching mermaid costumes complete with shells on their tops and full tails inspired by The Little Mermaid. 
And after the event, the BFFs donated a truck load of My Little Pony's to the Los Angeles Children's Hospital, a source close to the Kardashians told PEOPLE.
— Dave Quinn