Why Kevin Hart Is Waiting Until His Daughter Is 18 to Let Her Get Into Comedy
Comedian Kevin Hart has one thing to say to his aspiring comedian daughter: "It's not gonna happen."
Well, at least not until she turns 18.
While promoting his new movie The Secret Life of Pets, Hart talked to PEOPLE about his 11-year-old daughter Heaven's dreams of carrying on the family profession.
"My daughter wants to be an entertainer so bad, I'm just holding her back til she's 18," the comedian explains. "I made a daddy decision to hold her back til she's of age and then we can pursue whatever dream we want."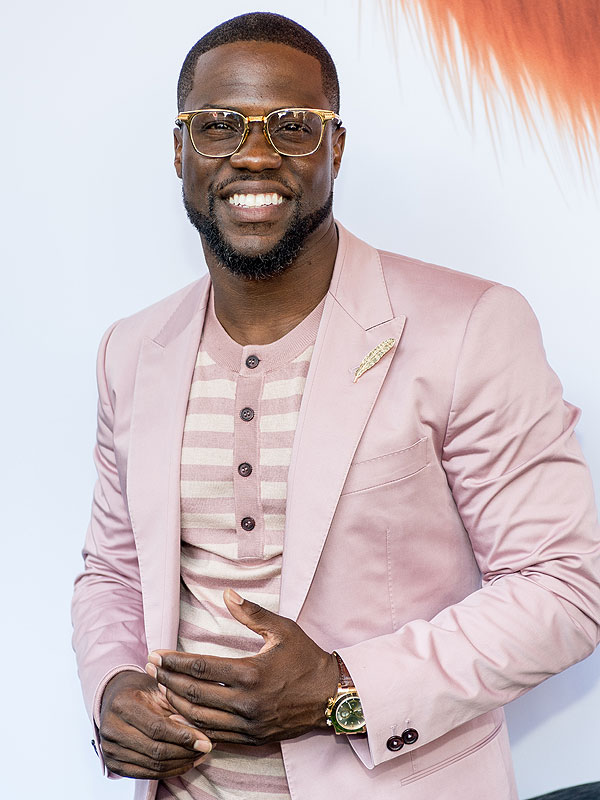 Slaven Vlasic/WireImage
The Central Intelligence actor, 36, who will have son Hendrix serve as his best man at the star's August wedding to girlfriend Eniko Parrish, reveals that he wants a normal life for his kids. For Hart, it's important for them to get an education while they're still young and to "enjoy being a kid."
It's not hard to see why when he talks about his experience with young stars.
"I've seen a lot of these kid stars, I've seen the way they come out when they're adults," Hart says. "You don't want that warped mind mentality."
While he clarifies that not all of them have issues because of their childhood stardom, Hart says he thinks "the ratio of ones that do and ones that don't is higher."
The harmfulness of the entertainment industry doesn't stop the proud dad from bragging about his daughter, however.
RELATED VIDEO: Kevin Hart and Dwayne "The Rock" Johnson Answer Fans Burning Questions 

"My daughter's in love with comedy," Hart says. "She's actually very funny — she has it. She has funny in her."
As funny as she may be, though, the comedian isn't budging about the next seven years. "Right now, let's knock off the important stuff first," Hart says.
For more from Kevin Hart, pick up the latest issue of PEOPLE, on newsstands Friday.
— Ale Russian with reporting by Jessica Fecteau