Eddie Redmayne Welcomes Daughter Iris Mary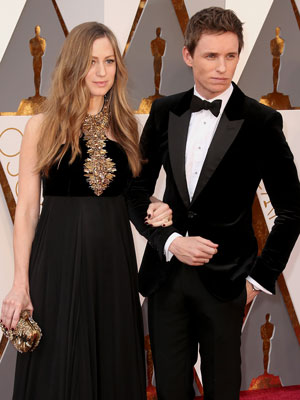 Todd Williamson/Getty Images
Oscar? Check. Tony? Check. Baby? Check!
Eddie Redmayne and his wife Hannah welcomed their first child, daughter Iris Mary Redmayne, on Wednesday, June 15, they announced Saturday.
The Fantastic Beasts and Where to Find Them actor, 34, and Hannah broke the news in U.K. newspaper The Times.
Redmayne and his wife decided to keep the baby's sex a surprise, he told PEOPLE at the Oscars earlier this year.


"I'm excited," he said at the time of being a first-time father. "But I don't think it's sunk in yet. We just bought our first baby book. So there's the first step. We're waiting to find out [the sex]. We want to be surprised. It will be a big surprise either way! I figure part of it I'll get from the book and part will be just instinct."
— Lindsay Kimble