Marla Sokoloff's Blog: Is Anywhere Truly Terror-Proof?
Celebrity blogger Marla Sokoloff is now a mom of two!
Since audiences first got to know her at age 12 as Gia on Full House, Sokoloff has had many memorable TV roles — Jody on Party of Five, Lucy on The Practice, Claire on Desperate Housewives — as well as turns on the big screen in Whatever It Takes, Dude, Where's My Car? and Sugar & Spice.
Sokoloff, 35, played Dani on ABC Family's The Fosters and also starred in a two-episode arc on Grey's Anatomy.
She wed her husband, music composer Alec Puro, in November 2009 and the couple — plus pup Coco Puro — make their home in Los Angeles.
In March 2015, they welcomed their second child, Olive Mae, a sibling for 4-year-old daughter Elliotte Anne.
You can find Sokoloff on Twitter and Instagram.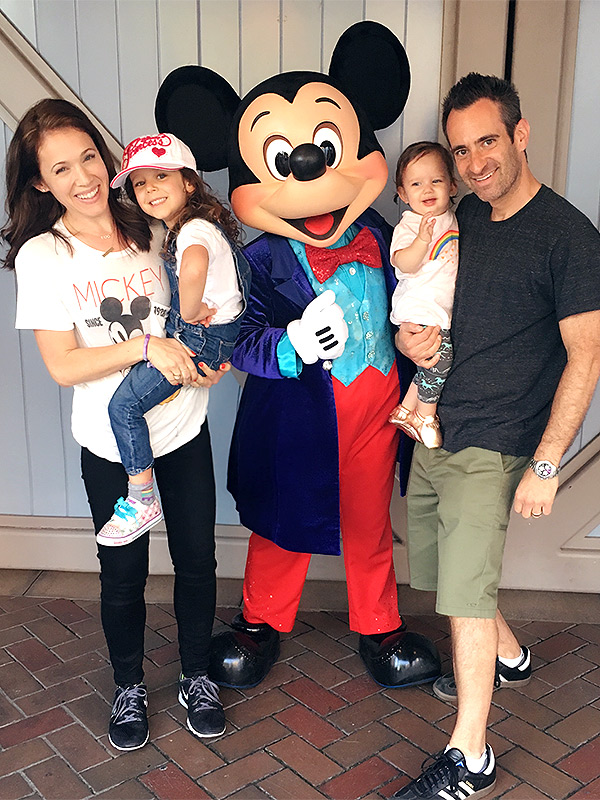 Courtesy Marla Sokoloff
On Memorial Day, we took a family trip to Disneyland — something we do quite often as we are kind of one of those kooky Disney-obsessed families — and as we walked through the sparkling gates of the Magic Kingdom, I felt uneasy.
Unsafe.
Vulnerable.
The large space felt incredibly crowded and open and I started to feel a bit paranoid. I have visited Disneyland more times than I can count and this was the first time I have ever felt this way.
In a perfect world, I wanted every person there to be thoroughly checked as if we were boarding an airplane before I could completely enjoy a fun-filled day with my family. That's a crazy person thought, right? That I would feel more comfortable if all of these families enjoying their holiday afternoon with Mickey Mouse removed their shoes, pulled out their 3 oz. bottles of liquid, went through a metal detector and had a thorough TSA screening before boarding It's a Small World.
It made me sad and angry that I even needed to consider any of this at the place I have safely been visiting since I was a baby, but it truly is a sign of the times that we are currently living in. The saddest part is, it's not that crazy and probably isn't that far away from actually happening.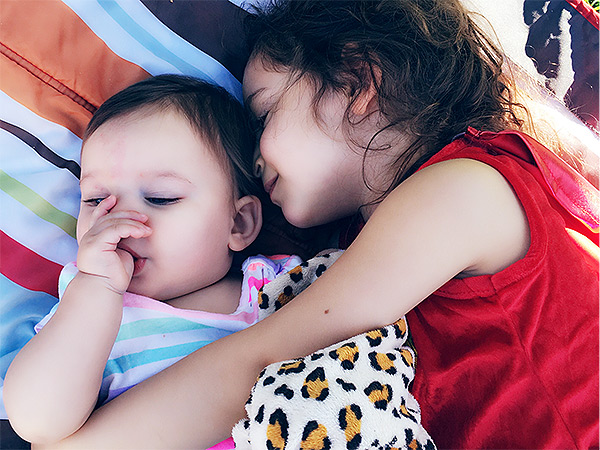 Courtesy Marla Sokoloff
The very next week … a talented beautiful young woman with the brightest future ahead of her was shot and killed while engaging with her fans. Twenty-four hours after that, 49 innocent lives were taken at the hands of one angry and confused individual.
You all know the story, I don't need to remind us all of the agony in our hearts, but the footprint that has been left by these tragedies is something none of us will ever be able to shake. I feel helpless. Gutted. Scared. I can't stop reading the stories about these young victims who senselessly died. In one instant all of their hopes and dreams are robbed from them.
As a parent, I don't know how to ease the anxiety I feel about letting my kids leave my sight. When my 4-year-old walks out the door for school every morning, she rips my heart out of my chest and carries it off with her.
More from Marla's PEOPLE.com blog series: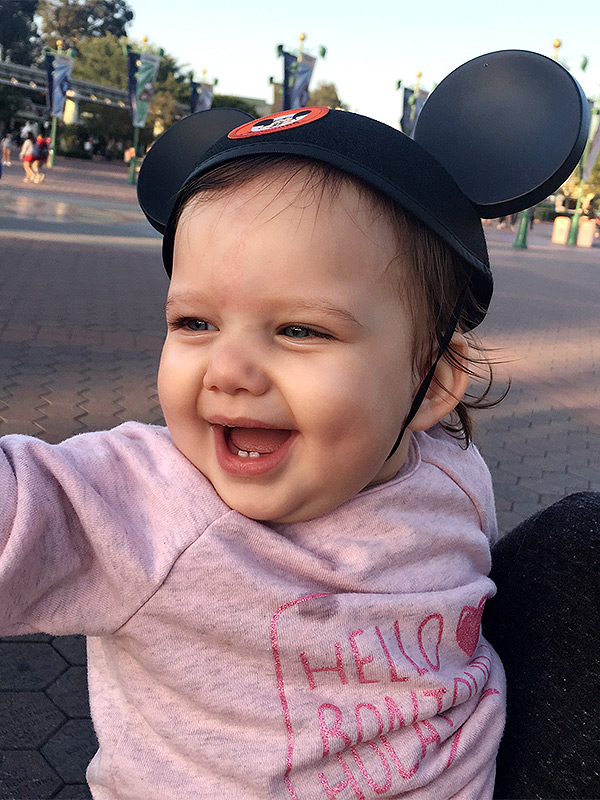 Courtesy Marla Sokoloff
Have I become that person living in fear? That mom looking over her shoulder wondering what I would do if put in that unimaginable scenario? In retrospect, I suppose I have. Of course we aren't living in a bubble by any means, and my children aren't aware of ANY of this — but there is a newfound pit in my stomach that I cannot seem to shake.
I can honestly say that I am terrified for my family and everyone around me and I just don't know what we are going to do. How will this ever get better? How can I send my children off to school every morning when it's been proven more than once that they aren't even safe there? The movies aren't safe, the mall isn't safe, the grocery store isn't safe, the airport isn't safe …
Aside from locking my children in a bunker underneath our home (still considering this), there is nowhere truly terror proof.
For every one of those 49 victims who were dancing at a nightclub on a Saturday night, or the 20 kindergarteners and first graders at Sandy Hook Elementary, there are 69 mothers waiting to hear if their baby is alive. Calling their cell phones praying that the voice on the other end picks up, driving to their school frantically searching for their face. This grief is unimaginable and it makes me emphatically angry that this is our reality.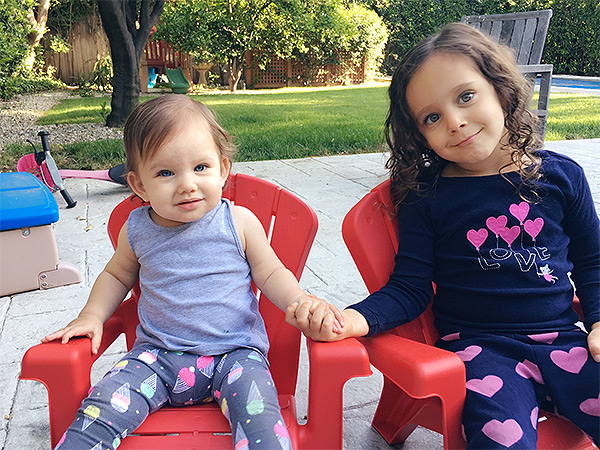 Courtesy Marla Sokoloff
I don't want to remember this dark time, but in the same breath, I also don't want to forget it. It makes me sad that Aurora and San Bernardino are almost erased from our brains because we've moved on to the next catastrophic event. I want to remember every face and every story when I'm voting this year — I'm going to call my senator (takes 30 seconds — would love for you to join me) and sign every petition that I see.
I don't know if it will help, but whatever I'm currently doing isn't helping either so I'm willing to put my efforts into trying something new. Something that could possibly change the conversation, give it some light when we are so deep in the darkness.
I want my children to feel safe with their children. I want to one day take my grandchildren to the happiest place on earth and not feel like I have to trade my Mickey ears for a bulletproof vest. I want it for my family, I want it for yours, and I want it for all of the lives that have been lost that will never be forgotten.
I'm not entirely sure why I wrote this blog, I generally try to write about parenting stuff and how I'm dealing with certain issues … but I guess I just wanted to reach out and say I'm not dealing. I'm not okay with any of this. I am terrified to raise my baby girls in this world. I want them to grow up feeling safe and secure.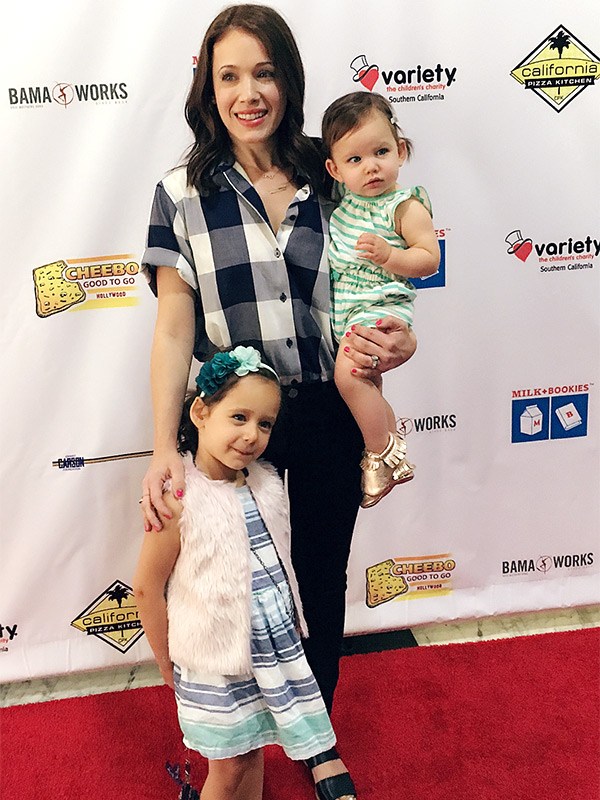 Courtesy Marla Sokoloff
I always felt so protected by my parents; as long as they were around, I was untouchable. I am committed to doing my best to protect my children from the ills of the world so they too will feel safe with me.
Out of respect for the victims, I kindly ask that you please keep the comments on topic and with compassion. If you want to chat more you can find me here:
Instagram: Realmarlasok
Twitter: @marlasok
Email: marlasokblog@gmail.com
— Marla Sokoloff