Mindy McKnight: Breastfeeding My Twins Was 'Not Natural' for Me
Learning to breastfeed one baby can be difficult enough. But for Mindy McKnight, she had the added challenge of breastfeeding two at once when her oldest children — twin girls — were born.
" 'You just [prop] the baby up, and the baby just feeds!' " explains the popular hair-tutorial YouTuber on PEOPLE's Mom Talk, describing what she'd initially heard about how easy breastfeeding was.
McKnight, 37 — who has six children in total — adds that it just wasn't a natural experience for her to feed her twins the way she'd always thought it was supposed to be.
"I had two, so that made it more complicated from the get-go," she says. "It was not natural for me — it was very much a process to learn how to nurse my [children]."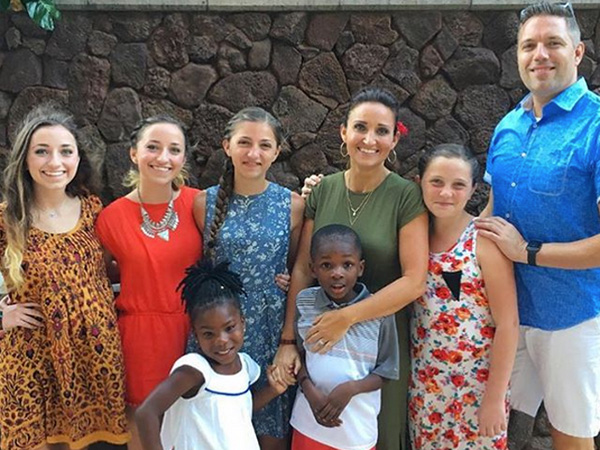 Instagram
Want all the latest pregnancy and birth announcements, plus celebrity mom blogs? Click here to get those and more in the PEOPLE Babies newsletter.
McKnight also discusses the importance of being candid about how her fellow women may have completely different experiences than her own, and why it's crucial to understand that just because breastfeeding doesn't come naturally for someone it doesn't mean anything negative.
"I have a sister who never could nurse," she says. "Her babies didn't take to it."
"I think even just informing people that for some, it is just this amazing, natural, totally organic moment," McKnight says, adding to her point that every woman has a different body and baby, and shouldn't be judged based on factors out of her control. "And for others, it's work!"
— Jen Juneau