Pregnant Chelsea Clinton Joins Triumphant Mom Hillary Onstage as She Makes History as First Female Nominee
Hillary Clinton is more than the presumptive Democratic nominee – she's also a soon-to-be grandmother of two!
Hillary's daughter, Chelsea Clinton, took the stage with her in Brooklyn on Tuesday night, showing off her growing baby bump as her due date – and the end of the presidential primaries – approaches.
Chelsea, 36, is pregnant with her second child with husband Mark Mezvinsky – a sibling for daughter Charlotte, 21 months.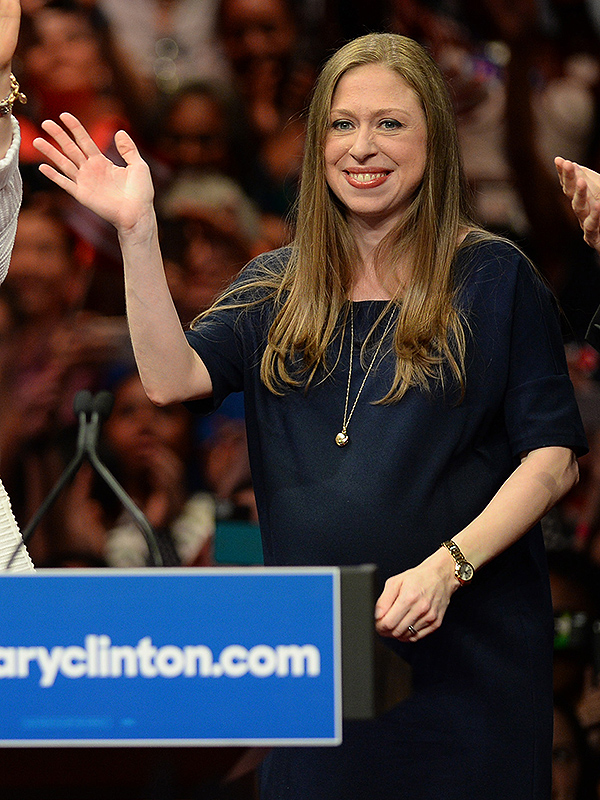 Callahan/ACE/INF
Wearing a short-sleeve dress with matching heels, Chelsea beamed proudly as her mother made history as the first woman presidential nominee for a major political party. Bill Clinton was also onstage at the Duggal Greenhouse at the Brooklyn Navy Yard.
"So proud of you, Mom & grateful little girls can grow up knowing they can run for president," Chelsea gushed on Twitter.
Due this summer, Chelsea and Mezvinsky have decided to wait to find out their baby's sex. Instead, they've focused on preparing Charlotte for life as a family of four.
VIDEO: Hillary and Chelsea Clinton Share the Last Time They Couldn't Stop Laughing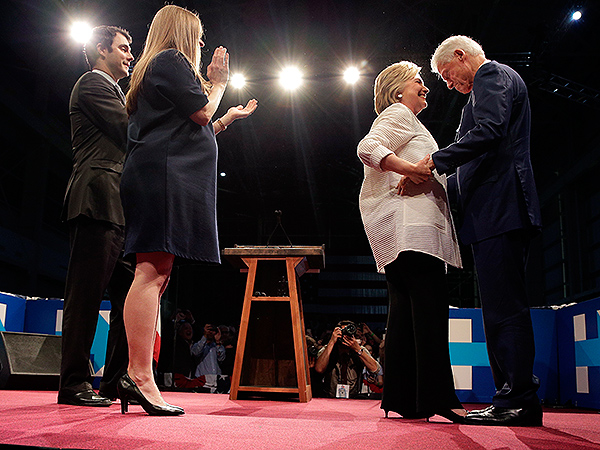 Julie Jacobson/AP
"He or she will be very lucky to have Charlotte as a big sister, even if she doesn't quite understand that she's going to become the big sister," she previously told PEOPLE.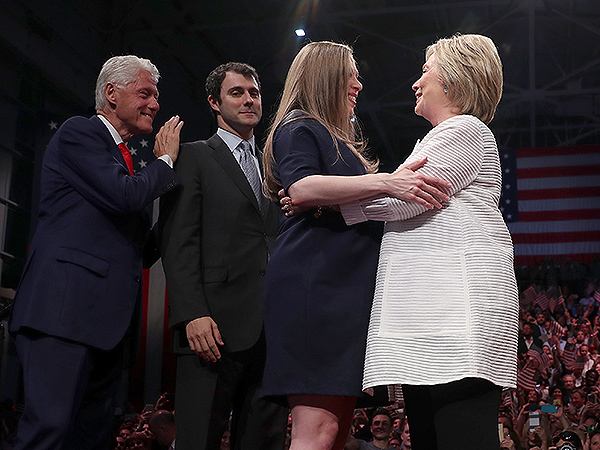 Justin Sullivan/Getty
Added proud grandma Hillary, "I think this baby is going to be so lucky to have these two incredible people as his or her parents. That's what I'm waiting to see."
–– Lindsay Kimble