Elizabeth Banks Backs Out of Directing Pitch Perfect 3 Because of Parental Duties: 'It Was All Timing'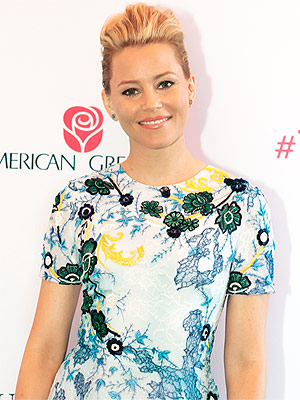 Seth Olenick
Elizabeth Banks is an expert in the art of the work-life balance.
The mom of two announced this week that she will no longer serve as director of the upcoming Pitch Perfect 3, though she will stay on as a producer.
According to The Hollywood Reporter, at the annual PGA Produced By conference in Culver City, California, on Saturday, Banks shared the heartfelt reasoning behind her decision not to helm the newest installment of the musical franchise.
"It was all timing," she said. "We feel obligated to put out the best movie and anyone who has done sequels, this third one is hard to figure out what the story is. We want to give the audience what it wants but not making it repetitive."
Banks, 42, continued: "We have been in development and it took longer than we thought and I needed to shoot another movie in the summer and I can't shoot it in the fall because it butts up against our kids' stuff in a way that I wasn't comfortable with."
Want all the latest pregnancy and birth announcements, plus celebrity mom blogs? Click here to get those and more in the PEOPLE Babies newsletter.
The actress and her husband and producing partner Max Handelman are parents to Felix, 5, and Magnus, 3½.
Banks made her directorial debut with 2015's Pitch Perfect 2, which grossed $69 million in its first weekend, one of the biggest openings for a first-time director ever. She is set to get back in the director's seat with the upcoming Charlie's Angels reboot and Red Queen.
— Andrea Park