Why Snooki Will Never Spank Her Kids, Even Though She Was Spanked Growing Up: 'It's Terrifying'
Nicole "Snooki" Polizzi isn't shy about dishing on her experiences with parenting, from judgmental moms to the importance of prioritizing mommy and daddy time.
Now, the 28-year-old Jersey Shore alum also shares how she feels about one aspect of discipline that's a hot-button topic of debate among parents: spanking.
"Are you guys against spanking?" the mom of 3½-year-old Lorenzo Dominic and Giovanna Marie, 20 months, asks the other women in the room for a segment of PEOPLE's Mom Talk series. "Because I grew up with spanks, and it terrified me."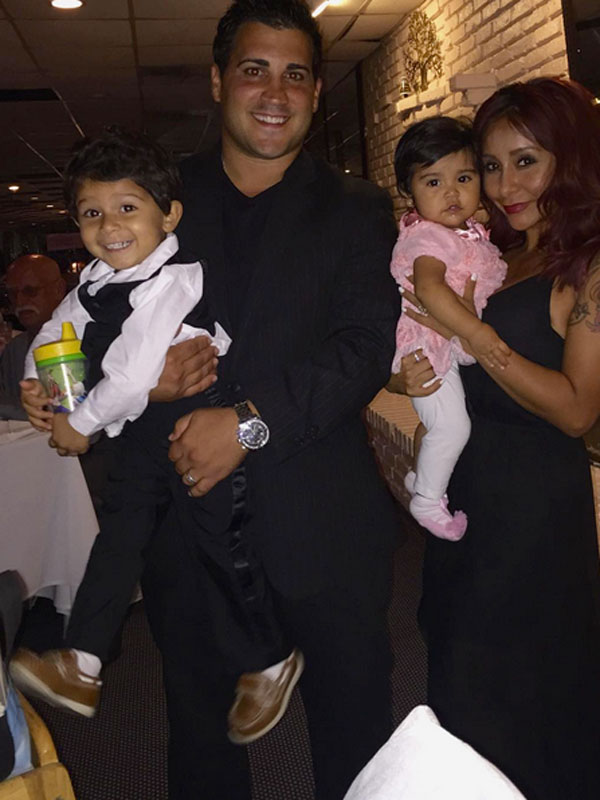 Instagram
Want all the latest pregnancy and birth announcements, plus celebrity mom blogs? Click here to get those and more in the PEOPLE Babies newsletter.
"I'm against it because I know what [that's like]," replies Selenis Leyva, 43, who stars on Orange Is the New Black and has a 13-year-old daughter named Alina. "And not that my parents were abusive — they just believed, 'You're my kid, if I gotta spank you, I'm gonna spank you.' "
"It's terrifying!" Polizzi says, and Leyva agrees, sharing a story about how her mother used to effectively warn her against misbehaving just by picking up a tree branch at the park.
Polizzi has found something that works for her, though: simply walking out of the room and going about her business when her kids throw tantrums.
"I literally just walk into the kitchen, ignore them … and then they come over and they say, 'I'm okay now,' " she shares. "I'm at the stage of parenthood right now where I just need to stop entertaining them.
"The more you pay attention to that [kind of behavior], the worse it gets," she adds.
— Jen Juneau