North West and Penelope Disick Get 'Princess Makeovers' for Magical Trip to Disneyland
It's a princess trio!
North West, Penelope Disick and their friend Ryan Romulus got the royal treatment during a trip to Disneyland on Thursday, when they underwent "princess makeovers" and were transformed into Queen Elsa (North), Princess Jasmine (Penelope) and Cinderella (Ryan).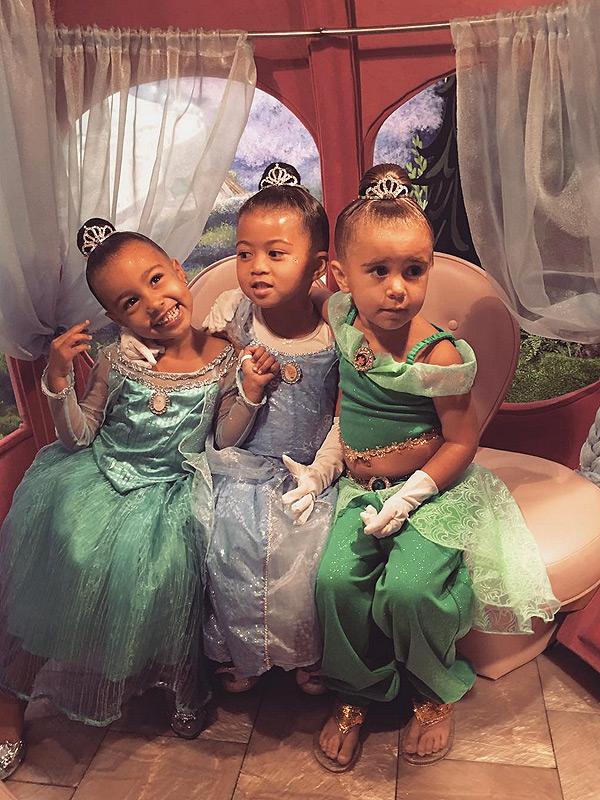 Kim Kardashian/Instagram
"The girls got princess make overs at the Bibbity Bobbity Botique!" Kim Kardashian West captioned an Instagram photo of the little girls. "I've never seen anything sweeter!"
West, 2, Disick, 3, and 3-year-old Romulus seemed to enjoy their princess status, as they were seen swinging their magic wands and sporting big grins in Snapchat photos.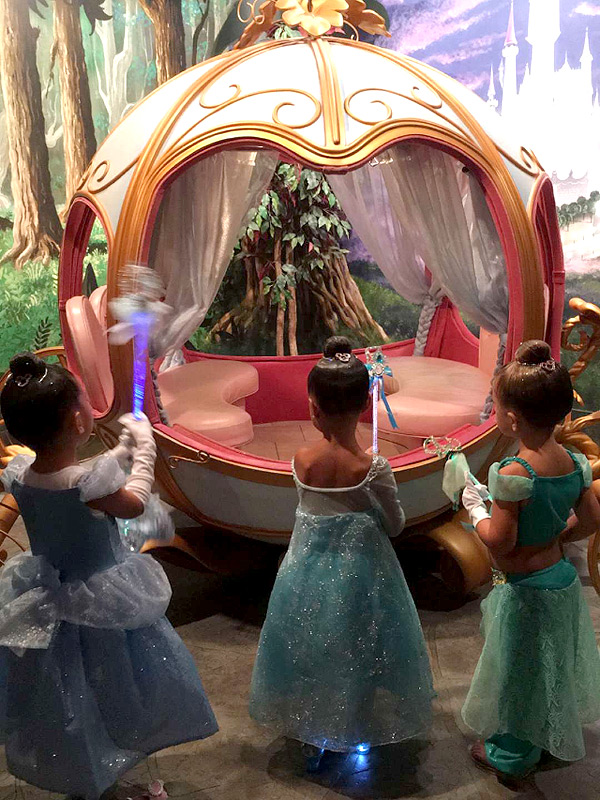 Kim Kardashian West/Snapchat
Kardashian West, 35, and 37-year-old Kourtney Kardashian documented the trip on Instagram and Snapchat, gushing about their day out with the little ones.
"Not sure who had the most fun today … kind of think it was me," Kardashian wrote alongside an Instagram picture of herself with Minnie Mouse.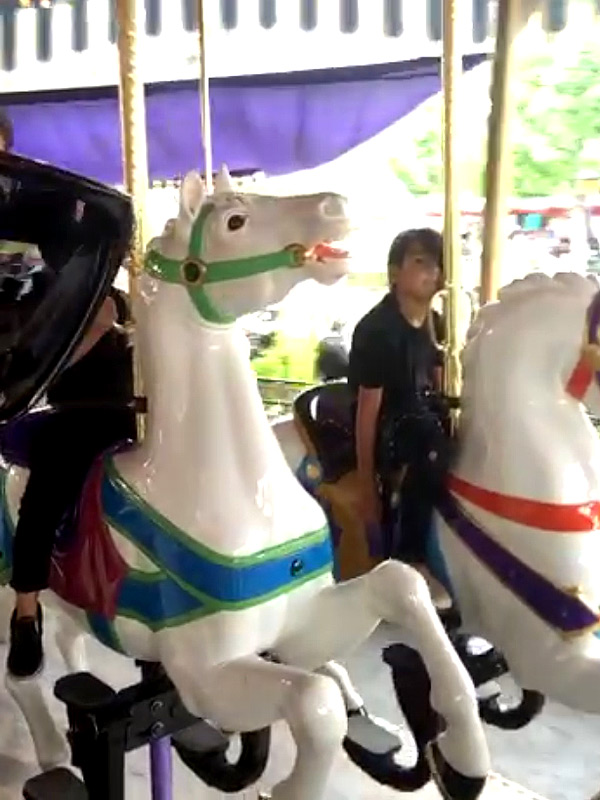 Kim Kardashian/Snapchat
Not everyone was having a fun day, though. Kardashian West posted a Snapchat video of Kourtney's eldest child, 6-year-old Mason, taking a snooze.
"I spy Mason sleeping on the carousel," she said in the snap. "He wants action."
The day seemed to have ended well, though, as Kardashian shared a photo of one of the kids wearing a Mickey Mouse hood as the sun went down.
"There's nothing like @disneyland nights… " she captioned the picture.
–Char Adams