Doug Hutchison and Courtney Stodden Expecting First Child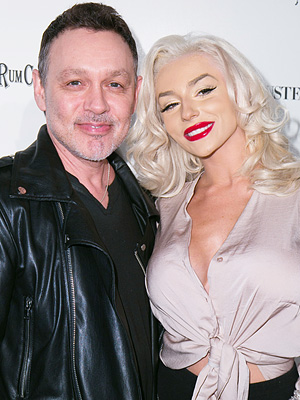 Vincent Sandoval/WireImage
Courtney Stodden and husband Doug Hutchison are expanding their family.
The reality TV personality, 21, is expecting her first child with the actor, 55, Entertainment Tonight reports. Stodden is four weeks along.
"I'm going through a lot at the moment. This wasn't a planned pregnancy," she told ET. "But life happens."
Despite the pregnancy surprise, Stodden added that she "feel[s] happy about it but extremely overwhelmed."
The former Big Brother U.K. star wed Hutchison in a 2011 Las Vegas ceremony when Stodden was only 16 years old.

Want all the latest pregnancy and birth announcements, plus celebrity mom blogs? Click here to get those and more in the PEOPLE Babies newsletter.
Two-and-a-half years after tying the knot, Stodden and Hutchison were legally separated.
However, nine months later the pair reconciled, as Stodden's mother and manager Krista Keller told PEOPLE that her daughter "found out that she really, really loves Doug and he's the one she wants to spend the rest of her life with."
— Naja Rayne