Fifth Child – a Girl?! – on the Way for Gordon Ramsay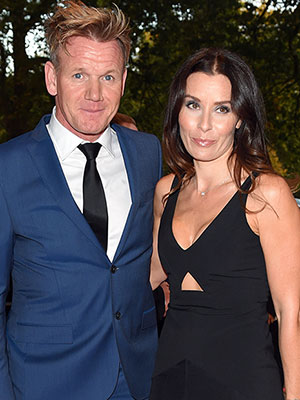 Karwai Tang/WireImage
Another baby is on the way for Gordon Ramsay!
The television chef, 49, and his wife Tana, 41, are expecting their fifth child this September. The couple have been married 20 years.
The new baby will join Ramsay's son Jack, 16, and three daughters Matilda, 14, Holly, 16, and Megan, who turns 18 next week.
Ramsay announced the news Thursday night during at appearance on The Late Late Show with James Corden.
"We have three girls and a boy… and one more on the way," Ramsay told Corden, breaking the news about his family.

"Congratulations!" Corden responded, jumping up and giving Ramsay and warm hug. "This is huge news."
"I'm a little bit nervous," Ramsay admitted. "I'm just worried, obviously I'd be happy with another girl but four girls… four weddings… four Sweet 16s… four boyfriends."
As for expectant mother Tana? Gordon said: "[She's] excited, she's doing well, she's all good thank you."
—Dave Quinn