New Mom Ginger Zee Talks Being Slammed on Social Media About Breastfeeding: 'How Do You Know What I'm Doing!?'
Being shamed about whether one chooses to breastfeed is a huge hot-button issue in the mom world right now. And ABC chief meteorologist Ginger Zee is one of those new moms affected by the differing opinions.
"I'm embarrassed to say this, but in a way, I let other people's opinions weigh on me," the 35-year-old first-time mom to son Adrian Benjamin, 4 months, shares on PEOPLE's Mom Talk.
"Girl, you'll get over that real soon!" replies Orange Is the New Black's Selenis Leyva, 43, who has a teen daughter named Alina.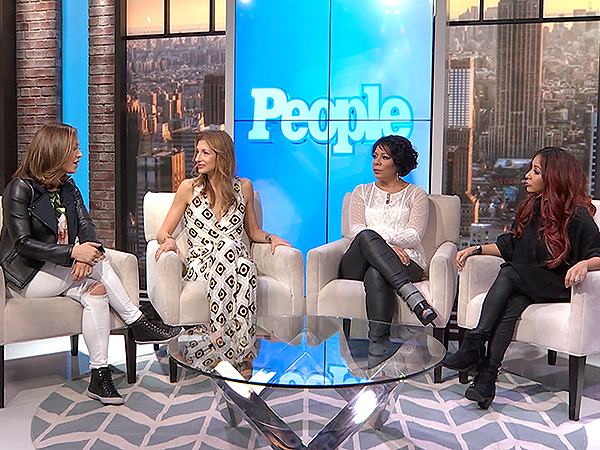 Want all the latest pregnancy and birth announcements, plus celebrity mom blogs? Click here to get those and more in the PEOPLE Babies newsletter.
Zee then tells the group how she has been bullied on social media for spending time away from her son to compete on this season of Dancing with the Stars, and how even though she means to ignore the hate, she can't help herself from looking.
"I got one the other day [saying], 'How can you not be breastfeeding?' " says Zee. "I was like, 'First of all, how do you know what I'm doing? You don't know what I'm doing!' "
The other celebrity moms in the room immediately advise Zee to ignore it, and voice their opinions on social media.
"It's hard as a working mom, and what I have found is that all moms just want to do it right and just want to feel like they're doing the right thing," says actress Alysia Reiner, 45, who has a 7-year-old daughter named Livia.
"So the stay-at-home moms might have their opinions about you, just because they want to feel like they're doing it right — just like you want to feel like you're doing it right."
— Jen Juneau