Jimmy Kimmel's Daughter Jane Ruined His Elaborate Mother's Day Plans for Wife Molly McNearney
Jimmy Kimmel has almost ruined Halloween for kids everywhere for the past few years, so it only seems fair that his own daughter would ruin his Mother's Day plans for wife Molly McNearney.
During Monday's episode of Jimmy Kimmel Live!, Kimmel shared the hilarious story of how 22-month-old Jane's antics stole the show on Sunday.
"I thought I nailed Mother's Day this year. I thought I did a very good job," he said. "In the morning, my wife and her mother and sister all went to get massages. While they were out, I made a fantastic brunch: waffles on the waffle iron, eggs, homemade biscuits. Good stuff, right?"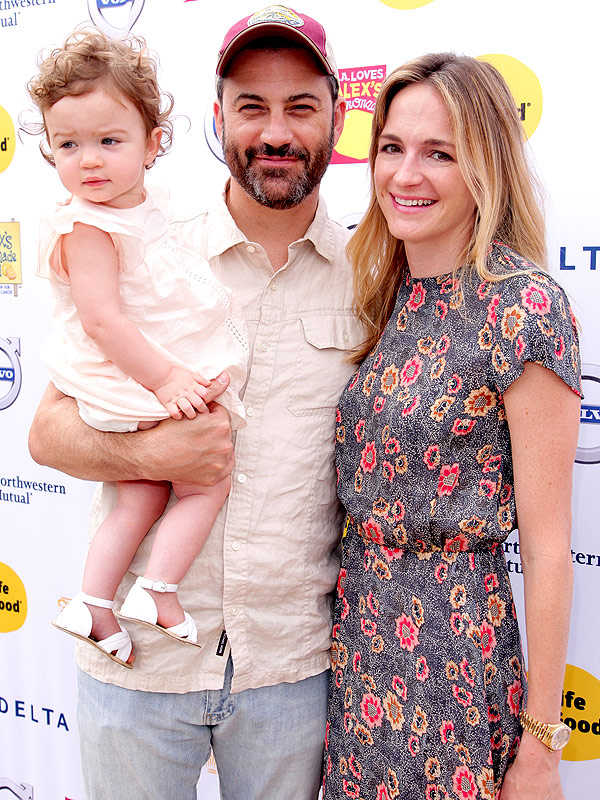 Paul Redmond/Getty Images

And that's not all!
"The flowers showed up on time. My wife loved the gifts I got her," Kimmel, 48, continued. "I wrote her a nice card. Of course, I wrote it after she said, 'Did you get me a card?' But I did write the card. Don't forget the card, by the way. They really want that card."
Everything was clearly going impeccably well until it came time for dinner at a restaurant he and McNearney had been wanting to try.
"It turns out the only bad thing about Mother's Day is having children," Kimmel joked. "Jane decided to celebrate Mother's Day by making my wife wish she had no kids."
As he showed pictures of Jane crying and horsing around while a tired McNearney looks on, Kimmel described how Jane "wouldn't eat, she wouldn't sit still, she had no crayons, they had no high chair."
Even though Jane's behavior forced them to leave the restaurant without ordering dessert, she had a sweet end to the night.
"On the way home, because I'm not a good parent, I decided to reward little Jane for her behavior by stopping the car for ice cream," Kimmel said while showing a picture of his "devil" daughter sweetly smiling at the camera. "That smile says, 'I win!' "
— Andrea Park