Ginger Zee Reveals She Was Blasted for Going On DWTS By Social Media Bullies
On the newest episode of PEOPLE's Mom Talk series, Dancing with the Stars' Ginger Zee shares with other celeb moms her experiences with haters on social media.
"I can't stop," says the ABC chief meteorologist, 35, who has a son, 4-month-old Adrian. "As much as I tell myself, 'Oh, I'm not gonna look at that tweet' or 'I'm not gonna look at that email,' it still hits me. It still hurts."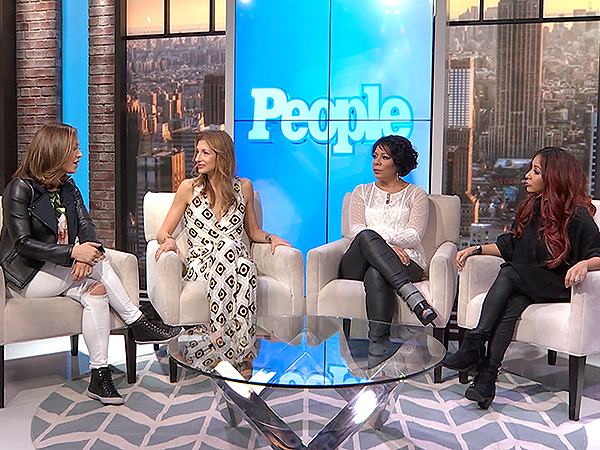 Want all the latest pregnancy and birth announcements, plus celebrity mom blogs? Click here to get those and more in the PEOPLE Babies newsletter.
Some of the messages she receives on the internet are extra nasty, though — from moms who think they know how best to parent Zee's child.
" 'You've taken away this precious time with your child because you want to dance,' " she recalls one of the messages saying. "And the way it was written, I'm like, 'No … ' "
"You have to ignore [the judgment], especially social media," advises Selenis Leyva, 43, who plays Gloria Mendoza on Orange Is the New Black and is mom to teenage daughter Alina. "Sometimes [people] can be so awful, and when they go out to get you and be mean, they go for it."
Zee, who recently landed DWTS' first perfect score of the season, then reflects on how much differently she handles criticism now that she's a mom as opposed to during her 15-year career.
"They could say whatever they wanted to me — call me ugly and stupid and I was like, 'All right,' " she says. "But when you're a mom, it's like, 'No, no, I'm really trying!' "
— Jen Juneau