Britney Spears Pens Emotional Tribute to Her Sons: 'You Are My Masterpieces'
Britney Spears is flipping the script on Mother's Day: This year, it's less about being pampered with breakfast in bed and more about celebrating the two boys who gave her the gift of motherhood.
Ahead of the big day Sunday, Spears, 34, published a letter to Sean Preston, 10½, and Jayden James, 9½, in TIME. In the heartfelt letter, the singer shares her hopes and dreams for her sons who, she writes, have taught her to believe in miracles.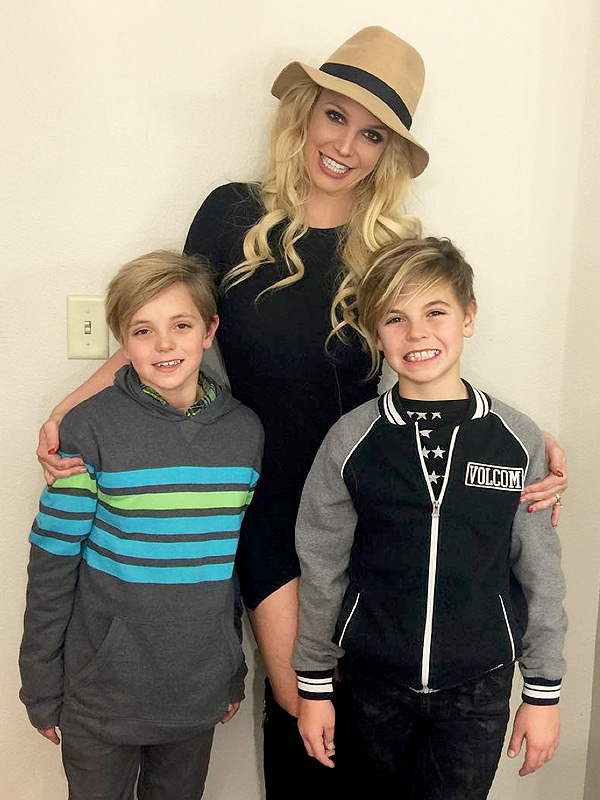 Courtesy Britney Spears' Instagram
"You are my masterpieces," Spears writes. "From the day I saw the most precious eyes, I believed in miracles to the core. Such a gift God has given me, exploring in your beautiful worlds every day. I pray as a mother I teach you strength and passion to carry through the struggles in the world. Most battles will always be won on your knees. I pray you find your dreams.
"God always comes to us in tiny whispers. I pray you always find his whisper and understand the true meaning behind following your inner voice as well.
"Always believe in yourself and know anything is possible. I pray dreaming awakens your soul to limitless possibilities. I hope the most precious mysteries of life stay with you always and you are never ashamed of how bright your light truly is. I hope you learn praying alone is when you are most connected to God, and know you are never alone. He is with you always.
"I pray you laugh, love and soar through your journey of life."
Spears regularly shares peeks into her life as a mom on her Instagram account, posting photos and videos of family vacations, after-school hangouts and late-night cuddles with her boys.
On Wednesday, the "Pretty Girls" singer shared a sweet montage of happy moments with Preston and Jayden.
"Spring is my favorite time of the year," she captioned the video.
— Andrea Park