Robert Downey Jr. Puts His Son to Bed Under Superhero Sheets (But Not Iron Man Ones!)
As one of Marvel's most valuable leading men, Robert Downey Jr.  frequently uses his superhero connections for good. He visits fans at children's hospitals, invites special guests to attend movie premieres with him, and the Captain America: Civil War and Iron Man star seems happy to share his wares with his own kids, including son Exton, 4.
When PEOPLE caught up with Downey Jr. and his Civil War rival Chris Evans (a.k.a. Captain America) recently for a lively chat about finding humor in their superhero status, Downey Jr. revealed that he's a big Captain America and Chris Evans fan, something he shares with his son.
"I was tucking my boy in last night when he fell asleep and I put a Captain America blanket on him," Downey Jr. told Evans.
"Did you?" Evans asked in disbelief.
"Yeah, so that's the last time I saw your face," Downey Jr. said. "Keeping my kid safe."
Altogether: "Aww."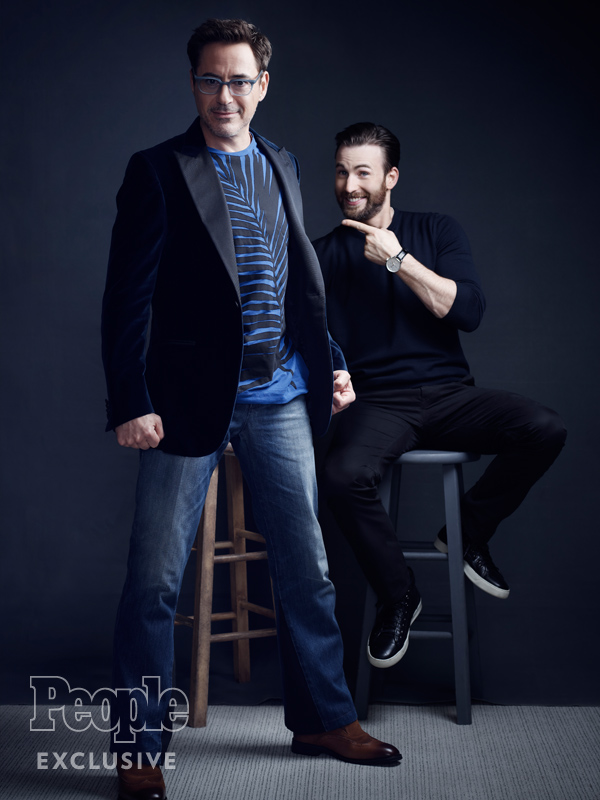 Robert Trachtenberg
And lest you think the compliments were one-sided, Evans spent plenty of time talking about his Civil War costar.
"People know Downey as a phenomenal actor, but he's a really great writer too, he really is," admitted Evans. "It's just crazy working with him."
"My character's name isn't in the title," Downey Jr. playfully interjected.
"But it's just nuts working with someone like Downey where you're just kind of like, 'You're Downey! You're Downey!' What am I supposed to say?" Evans added.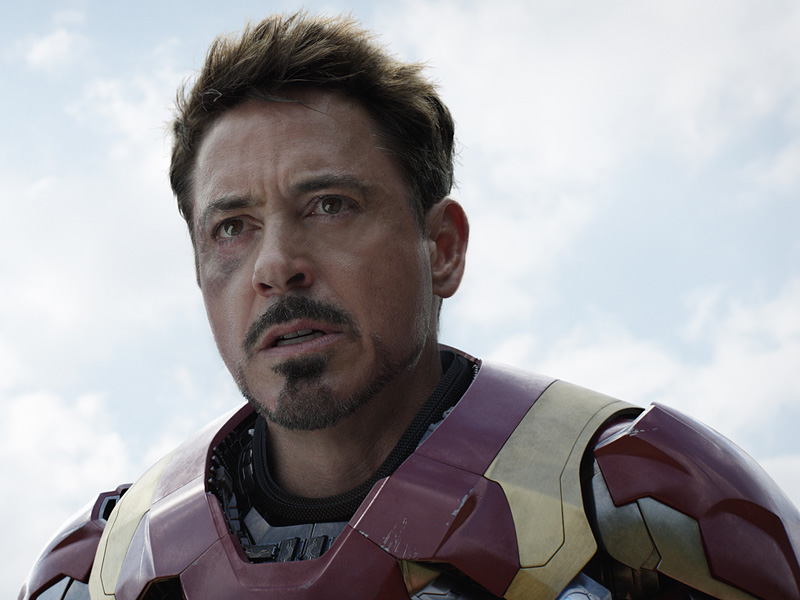 Film Frame/Marvel

Downey Jr. said Evans has come into his own over the last few years, becoming more comfortable with his fame and place in Hollywood — even if he might not admit it outright.
"Evans plays very low status, he's extremely shrewd," he said. "You're very shrewd. You can't see it right now."
Captain America: Civil War hits theaters May 6.
For more from Robert Downey Jr. and Chris Evans, pick up the latest issue of PEOPLE, on newsstands Friday.
— Kara Warner