Selenis Leyva Teaches Her Daughter to Be a Proud Latina: 'I Told Her We Have Curves, Honey!'
In the most recent installment of PEOPLE's Mom Talk series, celebrity moms get to the root of body image — something most women have to deal with their entire lives.
And for Orange Is the New Black star Selenis Leyva, her daughter Alina is currently right in the thick of it.
"A lot of the girls, I have to say, [at] this age … they're all about how thin they are and like, 'Do you have abs? Let me see your abs,' " Leyva, 43, says.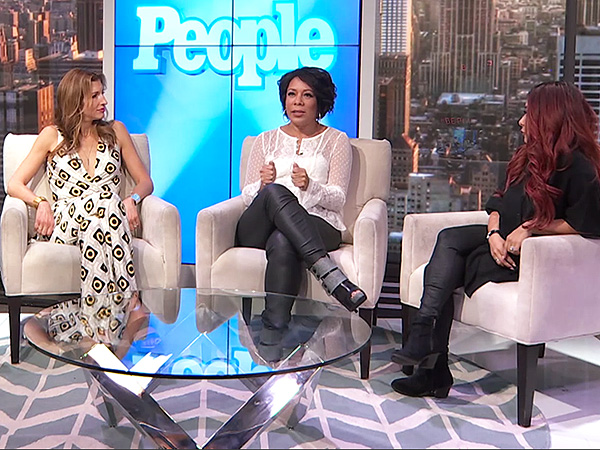 She notes that she tries to impart onto Alina that her Latina culture means that not only will she have curves, but that those curves are a beautiful thing. "I told her, I was like, 'Alina, we're different. Being Latina, we have curves, honey, and there's nothing wrong with them. Embrace them.' "
"I think that's what's in now!" adds 28-year-old Nicole "Snooki" Polizzi, who is mom to 3½-year-old Lorenzo Dominic and Giovanna Marie, 19 months.
"That's what's in!" agrees Leyva. "I was like, 'People are paying for your butt!' "
Of a curvier body type, Polizzi adds, "I want that!"
Leyva goes on to share her experiences with Alina growing out of her clothes as she gets older. "It's not a weight thing, it's that your body is continuously changing."
— Jen Juneau